Commissioners to Participate in National Night Out on August 1st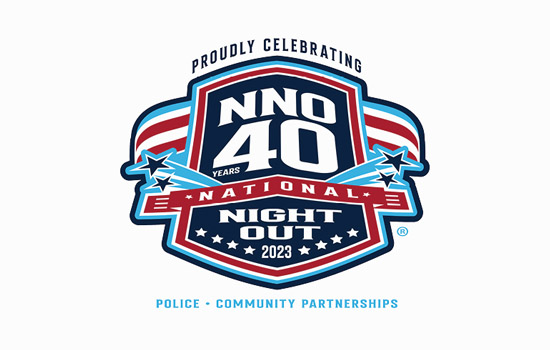 Westminster, MD, Friday, July 28, 2023 - The Carroll County Board of Commissioners invites you to join them as they participate in National Night Out activities throughout the county on Tuesday, August 1, 2023. National Night Out is sponsored by the National Association of Town Watch (NATW) and co-sponsored by various law enforcement agencies and organizations nationwide. Join the expected millions of people around the world participating in "National Night Out Against Crime." National Night Out is held on the first Tuesday in August.
Search local law enforcement or municipality pages to look for scheduled events and for more information:
Carroll County Sheriff's Office
Hampstead Police Department
Manchester
Mount Airy
New Windsor
Sykesville Police Department
Taneytown Police Department
Union Bridge
Westminster Police Department
According to the NATW website, "National Night Out is an annual community-building campaign that promotes police-community partnerships and neighborhood camaraderie to make our neighborhoods safer, more caring places to live. National Night Out enhances the relationship between neighbors and law enforcement while bringing back a true sense of community. Furthermore, it provides a great opportunity to bring police and neighbors together under positive circumstances."
Look for details and participate in your local National Night Out!