Carroll County Transportation Master Plan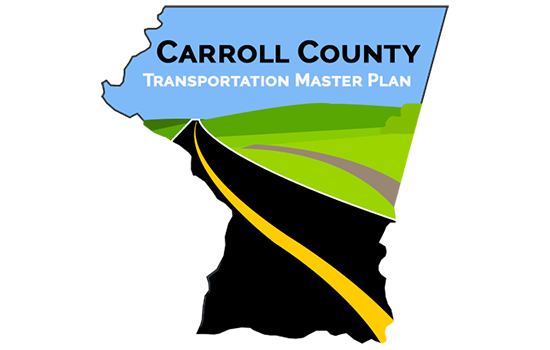 The Planning & Zoning Commission will discuss the final draft of the Carroll County Transportation Master Plan (TMP) at their next regularly scheduled meeting on Tuesday, October 17th. The information in this Plan is the compilation of Comprehensive Planning's work, in conjunction with the eight towns, over the past several years. It includes a Vision and Goals (Chapter 1); background information such as demographics, other relevant plans and existing transportation facilities (Chapters 2, 3 and 4); the Transportation Corridor and Subarea Analysis conducted by Mead & Hunt in 2020 (Chapter 5); an update and prioritization of all Planned Major Roadways (Chapter 6); Access Management (Chapter 7); Emerging Trends (Chapter 8); and Recommendations (Chapter 9).
 View the
To view a plan mentioned in Chapter 3 Other Transportation Plans contact the Bureau of Comprehensive Planning at (410) 386-5145.
CONTACT US:   plancomm@carrollcountymd.gov
In 1962, with the adoption of the original Countywide Major Street Plan, Carroll County began the process of planning for the long-term traffic needs of its citizens and businesses. The vision set forth by the 1962 Major Street Plan has remained the focus of Carroll's transportation planning efforts ever since. However, the County and its transportation needs have significantly evolved since 1962. To help address the updated transportation needs for Carroll County and its citizens and businesses, as well as provide a vision for future needs, the Carroll County Bureau of Comprehensive Planning is undergoing the task of creating the first-ever Countywide Comprehensive Transportation Master Plan. The objective of this Plan will follow the goal set forth by the 2014 Carroll County Master Plan, which states, "Provide a safe and functional intra-County transportation system that promotes access and mobility for people and goods through a variety of transportation modes." The Transportation Master Plan will rely heavily on the goals and objectives laid out in previous adopted County Master Plan, the Community Comprehensive Plans, and the eight municipal Master Plans. Ultimately, this plan aims to help prioritize County and State roads for State improvement or breakout projects.
Carroll County Transportation Master Plan Events