Finksburg Sustainable Community
WHAT IS SUSTAINABLE COMMUNITIES?
The Maryland Department of Housing and Community Development's Sustainable Communities Program is a place-based designation offering a comprehensive package of resources that support holistic strategies for community development, revitalization, and sustainability. Led by the Department, Sustainable Communities has provided local governments with a framework for promoting environmentally, economically and socially responsible growth and development in existing older communities.
The Sustainable Community designation is a threshold requirement for application to certain state programs.
FOR MORE INFORMATION ON THE SUSTAINABLE COMMUNITIES PROGRAM, VISIT THE MARYLAND DEPARTMENT OF HOUSING AND COMMUNITY DEVELOPMENT, SUSTAINABLE COMMUNITIES WEBPAGE.
MARYLAND APPROVED SUSTAINABLE COMMUNITIES MAP
THE FINKSBURG SUSTAINABLE DESIGNATION WAS ACHIEVED THROUGH SUBMITTAL OF AN APPLICATION AND ACTION PLAN, BY THE CARROLL COUNTY DEPARTMENT OF PLANNING, IN CONJUNCTION WITH THE FINKSBURG SUSTAINABLE COMMUNITY WORKGROUP.
VIEW THE 2013 FINKSBURG CORRIDOR PLAN
VISIT THE FINKSBURG PLANNING AND CITIZENS' COUNCIL WEBSITE FOR MEETING DATES, TIMES AND AGENDAS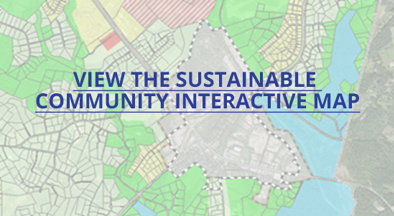 CONTACT: Clare Stewart, Comprehensive Planner
E: cstewart@carrollcountymd.gov
P: (410) 386-5145