Carroll County Transportation Master Plan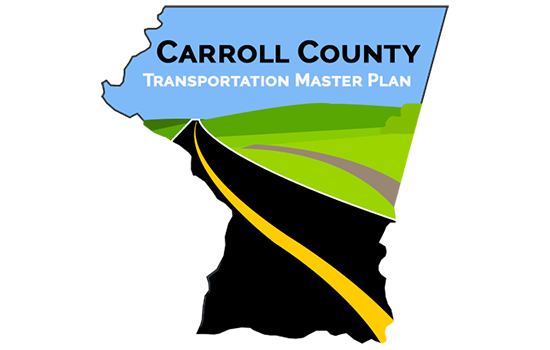 Description
The Department of Planning is undergoing the process of creating a Transportation Master Plan, which will expand on three core studies:
Countywide Subarea Corridor Study
MD 26 Study
MD 32 PEL Study
Click here to get connected to our latest updates.
CONTACT US:   transportplan@carrollcountymd.gov
In 1962, with the adoption of the original Countywide Major Street Plan, Carroll County began the process of planning for the long-term traffic needs of its citizens and businesses. The vision set forth by the 1962 Major Street Plan has remained the focus of Carroll's transportation planning efforts ever since. However, the County and its transportation needs have significantly evolved since 1962. To help address the updated transportation needs for Carroll County and its citizens and businesses, as well as provide a vision for future needs, the Carroll County Department of Planning is undergoing the task of creating the first-ever Countywide Comprehensive Transportation Master Plan.
The objective of this Plan will follow the goal set forth by the 2014 Carroll County Master Plan, which states, "Provide a safe and functional intra-County transportation system that promotes access and mobility for people and goods through a variety of transportation modes." The Transportation Master Plan will rely heavily on the goals and objectives laid out in the 2014 Carroll County Master Plan, 2019 Carroll County Bicycle-Pedestrian Master Plan, 2018 Freedom Community Comprehensive Plan, and all other applicable plans. Additionally, the County is working alongside a Transportation Consultant to analyze data relating to our transportation network by establishing transportation, land use, and demographic profiles to identify potential improvements. Staff is also working closely with the municipalities to help address their needs and concerns. Ultimately, this plan aims to help prioritize County and State roads for State improvement or breakout projects.
This project is just getting started and we would love to hear your feedback!
Carroll County Transportation Master Plan Events