Land Preservation, Parks, and Recreation Plan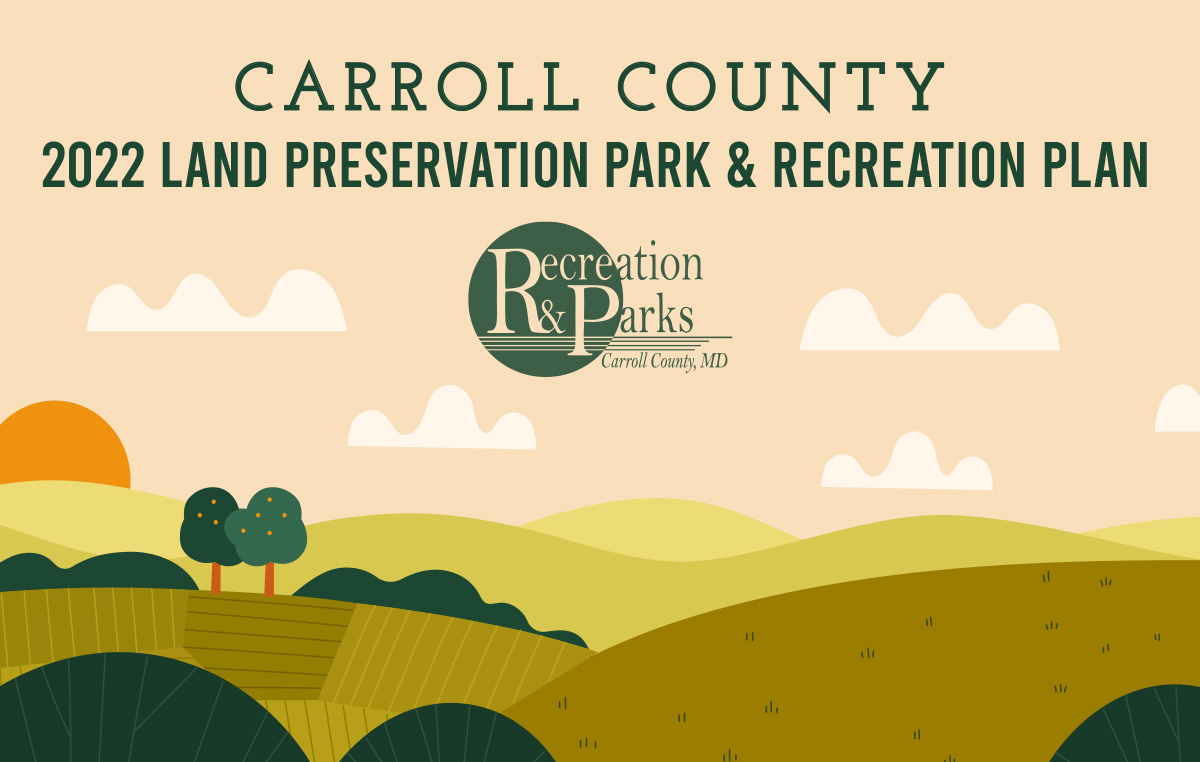 2022 Land Preservation, Park & Recreation Plan 
View the 2022 LPPRP Report  
The primary purpose of the LPPRP is to identify future needs and priorities for parks, recreation and open space acquisition and development.  These needs and priorities serve as a guide for land acquisition and capital investment in the County's Community Investment Program.
What is the Land Preservation, Parks, and Recreation Plan (LPPRP)?
The Land Preservation, Parks & Recreation Plan (LPPRP) guides planning, development and operation of parks and recreational programs. This helps Carroll County build a recreation and park system that serves and enhances our community's health and quality of life, now and into the future. The LPPRP is updated every 5 years and can influence decisions well beyond that period.
The update involves the collection and evaluation of data and information to better serve the public by identifying:
Locations and recreational opportunities available at park and recreation facilities
Rates of parks use and public participation in recreation
Need for more parks and recreation facilities
Proximity of parks and recreation facilities to where people live and to under-served areas
Accomplishments of local jurisdictions to preserve agricultural and resource land
Previous plans and efforts that the LPPRP update will build on:
Carroll County 2017 Land Preservation, Parks and Recreation Plan. View the 2017 Land Preservation, Parks and Recreation Plan
Maryland Land Preservation, Parks and Recreation Plan 2019-2023
Carroll County Master Plan and comprehensive plans for 9 designated growth areas and eight municipalities
What We Have Heard So Far
In the spring of 2021, the department conducted a needs assessment survey to learn more about the community's recreation and parks preferences, interests, and priorities. The survey was shared with each the county's recreation councils and the department's program registration database as well as publicized to residents through social media and on the department website. In addition, surveys were mailed to 650 households that were randomly selected from the county's property tax database. Over 1,110 people responded to this survey including both the random and public components.
To view highlights of that survey, please click here.
In the summer of 2021, the department conducted a survey of Carroll County's eight (8) municipalities to gather additional input regarding a variety of recreation and park-related issues.
To view the results of that survey, click here. 
What's Next
We encourage you to take advantage of this additional opportunity to provide input on recreation and park-related issues in Carroll County. To share any additional feedback on what park and recreation programs, facilities and opportunities are important to you, please email us at ccrec@carrollcountymd.gov.
Thank you for participating in our first online open house for the LPPRP update. Public feedback will be used to help to shape the draft of the LPPRP and this site will be updated as the process moves forward.