Department of Recreation & Parks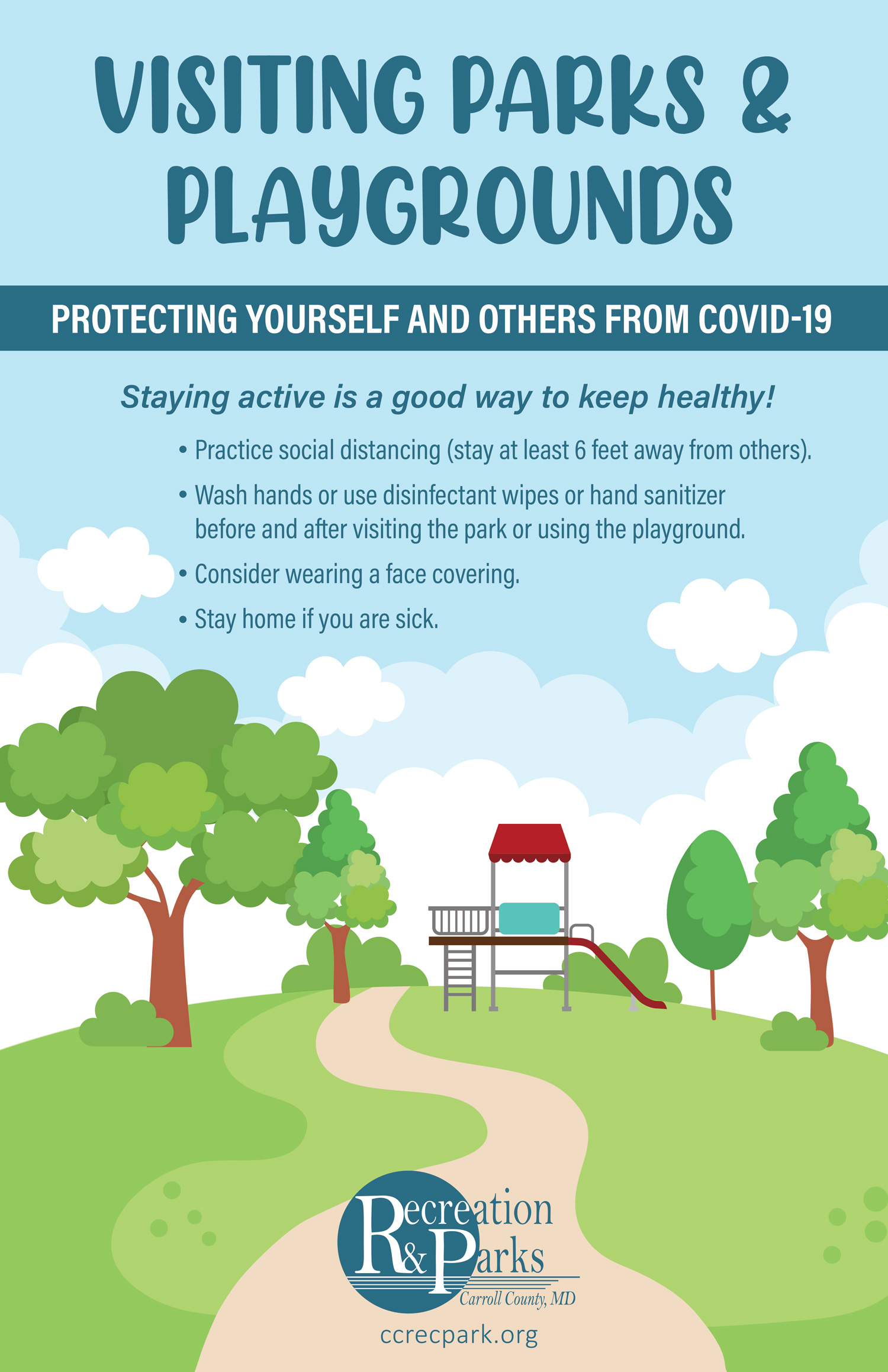 All county parks are open during regular hours, sunrise to sunset. Trails remain open and are an excellent way to get fresh air and exercise.
Park visitors are reminded to follow directions from both state and federal governments to maintain effective social distancing of at least 6 feet (6') or more at all times.
Carroll County Recreation & Parks' Administrative Office in the Robert Moton Center is open by appointment only effective June 12, 2020. Those needing to interact with department staff should email ccrec@carrollcountymd.gov or call 410-386-2103.
Looking ahead...
In accordance with the State of Maryland's Road to Recovery, effective 5pm on June 5, 2020, Governor Hogan has moved Maryland into Stage 2 AND previously replaced the Stay-at-Home order with a voluntary Safer-at-Home order.
Please check back and follow us on Facebook to learn about more updates as they are announced.
Recreation & Parks has reopened the following...
Piney Run Nature Center - open Friday-Sunday only
Bear Branch Nature Center - open Friday-Sunday only
Recreational Fishing & Boating - open 
Bennett Cerf Dog Park & South Carroll Dog Park - open; s

pecial rules of usage:




All members inside the dog park should practice social distancing, staying at least 6' away from other users and should not visit if they are sick or were recently exposed to COVID-19, consistent with CDC guidelines.
People outside the fenced area waiting to use the dog park should practice good social distancing, staying at least 6' away from others.
Signage will be placed at both parks providing details of the revised rules.

Hap Baker Firearms Facility - open; special rules of usage:

All users will be required to bring and wear masks in addition to the normal ear & eye protection and must practice social distancing during their usage.

Playgrounds - open
Piney Run Boat House - open 7 days a week until Labor Day
Pavilion Rentals - open
All department and recreation council youth sports gatherings and events may resume sporting and other customary operations as of 5pm on June 12, 2020 for outdoor activities and 5pm on June 19, 2020 for indoor activities. Parents and family may spectate at youth sports gatherings with appropriate social distancing.
Recreation & Parks facilities closed until further notice...
Cabin Rentals at Hashawha 
Carroll County Senior & Community Centers
2020 TEENS ON THE GO, 2020 PINEY RUN & BEAR BRANCH SUMMER NATURE CAMPS HAVE BEEN CANCELLED.
FULL REFUNDS WILL BE PROCESSED FOR ALL PROGRAMS AND RESERVATIONS CANCELLED DUE TO COVID-19. 
*Registrants in recreation council programs should contact the council regarding their refund policy.
Questions we've received...
Visit the FAQ page for questions we've received and answers.
Connecting people, parks and programs in support of a strong, healthy community and natural environment.
Welcome to the Carroll County Department of Recreation & Parks web site. We proudly serve our residents with nearly 30 developed parks and several thousand acres of open space. We are committed to providing quality park facilities and programs for your enjoyment. Whether you choose to walk on one of our trails, participate in a class, play a sport, enjoy the arts, learn about and appreciate nature or enjoy a community event – there is truly something for everyone. 

We are dedicated to improving the quality of life in our growing community by protecting beautiful public places and providing quality recreation programs. We continue to take pride in our accomplishments and welcome your ideas and suggestions to help us serve you better. We are proud to be a part of making Carroll County, Maryland a great place to live, to work and to play.
Sincerely, 
Jeff R. Degitz, Director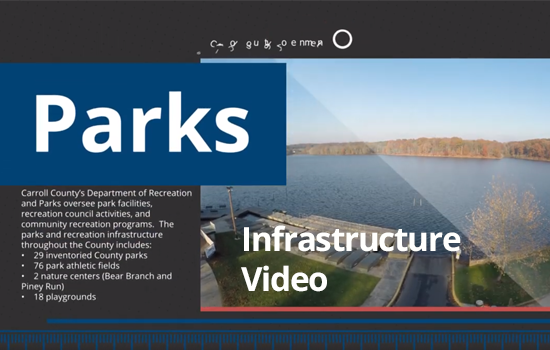 Carroll County Recreation and Parks
Robert Moton Center, Room 229
300 South Center Street
Westminster, MD  21157
Phone: 410-386-2103
Email:  ccrec@carrollcountymd.gov