Department of Recreation & Parks
Connecting people, parks and programs in support of a strong, healthy community and natural environment.
Welcome to the Carroll County Department of Recreation & Parks web site. We proudly serve our residents with nearly 30 developed parks and several thousand acres of open space. We are committed to providing quality park facilities and programs for your enjoyment. Whether you choose to walk on one of our trails, participate in a class, play a sport, enjoy the arts, learn about and appreciate nature or enjoy a community event – there is truly something for everyone. 

We are dedicated to improving the quality of life in our growing community by protecting beautiful public places and providing quality recreation programs. We continue to take pride in our accomplishments and welcome your ideas and suggestions to help us serve you better. We are proud to be a part of making Carroll County, Maryland a great place to live, to work and to play.
Sincerely, 
Jeff R. Degitz, Director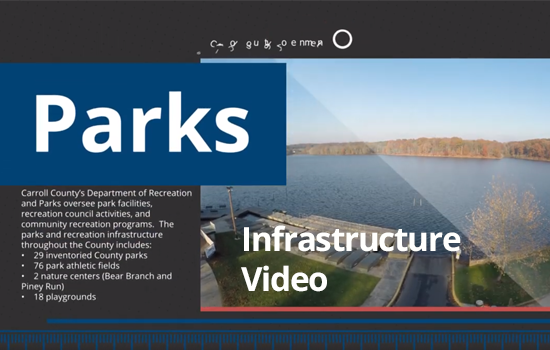 Carroll County Recreation and Parks
Robert Moton Center, Room 229
300 South Center Street
Westminster, MD  21157
Phone: 410-386-2103
Email:  ccrec@carrollcountymd.gov