Drive-Thru Trunk or Treat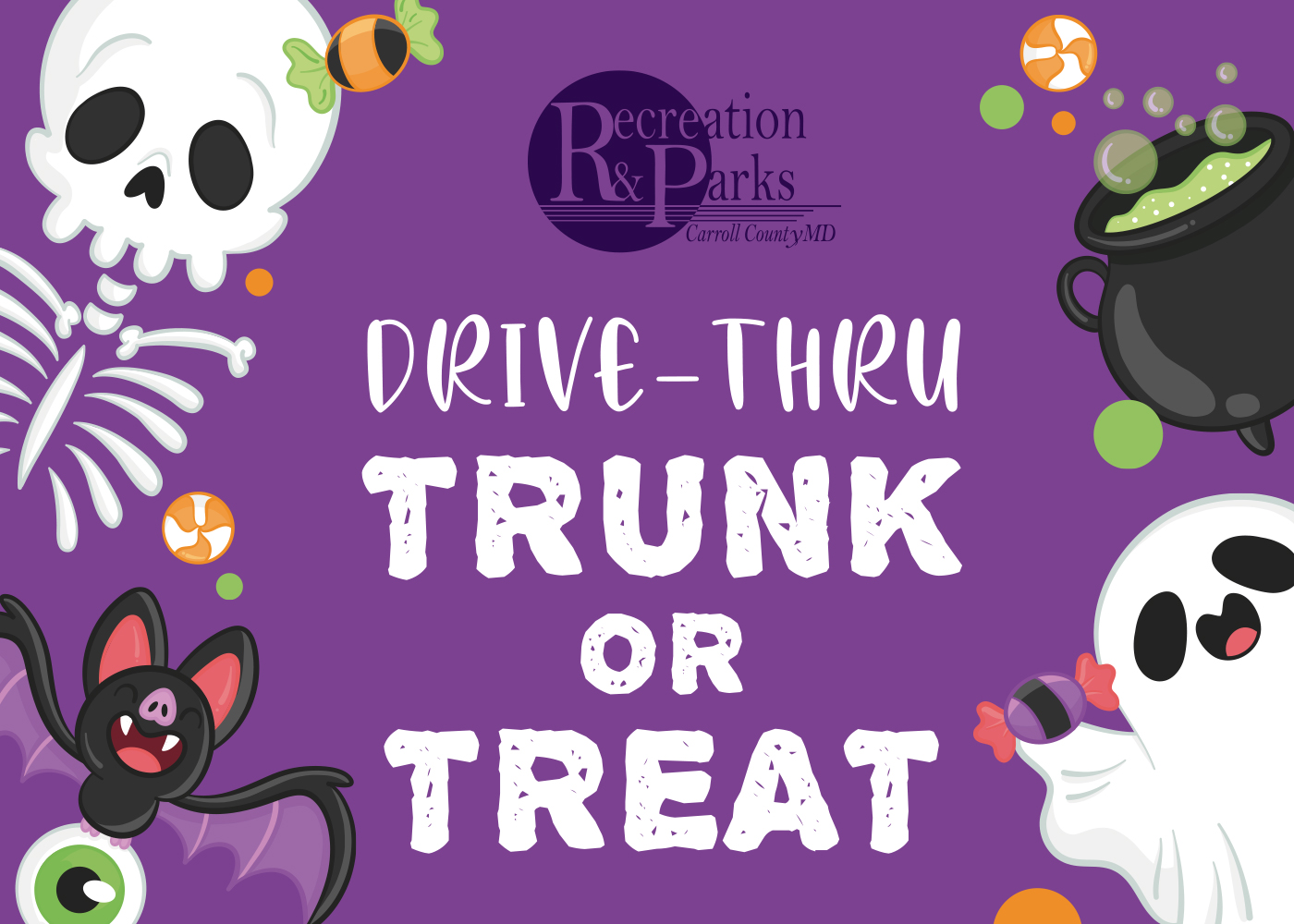 Begin: 10/31/2020 03:00 PM - 06:00 PM
Location: Robert Moton Center
We'll see you at the ROBERT MOTON CENTER (300 S. Center Street, Westminster, MD 21157) this Halloween!
Wear your costume and roll down the windows for the Carroll County Recreation & Parks Drive-Thru Trunk or Treat event this Halloween!
Recreation & Parks Drive-Thru Trunk or Treat 2020
Co-sponsored by the Carroll County Health Department Tobacco Prevention Program
Saturday, October 31, 2020, from 3pm-6pm
at the Robert Moton Center (parking lot) 
2-12 years  |  FREE
This year we are offering our first-ever Trunk or Treat event as an alternative to Trick or Treating. We are taking it one step further and pre-packaging your treats into a bag for you, so no need to bring along a bag for trick-or-treating (unless you want to of course). No tricks, just treats! Children age 2-12, will receive a treat bag before they visit the trunk displays, on a first-come, first-served basis until we run out!
Drive-thru our decorated Halloween trail for spooky, fun, (okay... maybe some tricks), treats, scares, and did we mention fun yet and some more fun! 
This is a stay-in-your car event, no walking the trail.
Robert Moton Center | 300 S. Center Street, Westminster, MD 21157
Click Here to View Program Flier
The Americans with Disabilities Act applies to the Carroll County Government and its programs, services, activities, and facilities. Anyone requiring an auxiliary aid or service for effective communication, or who has a complaint should contact The Department of Citizen Services, (410)386-3600 or 1-888-302-8978, or MD Relay 711/1-800-735-2258, as soon as possible but no later than 72 hours before the scheduled event.