Family Yoga in the Park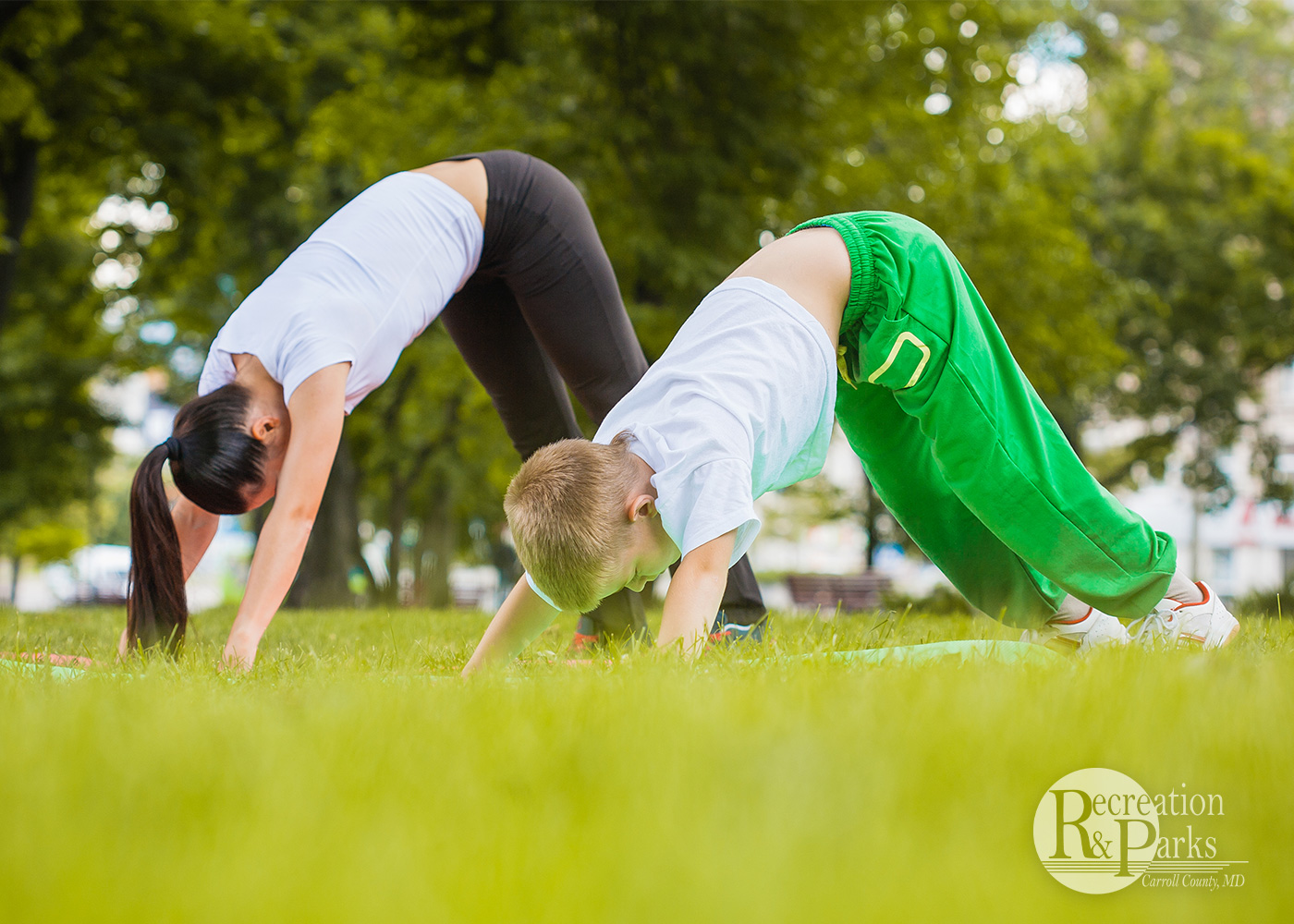 Begin: 8/5/2020 07:00 PM
End: 8/5/2020 07:45 PM
Location: Landon C. Burns Park
Join us in the park for Family Yoga! 
Wednesday, August 5 from 7-7:45pm at Landon C. Burns (pavilion) 
Families (4+ years) • 1 session • $5 per person
Program #20SM09
What better way to enjoy summer than to have fun with family yoga! Join Carroll County Recreation & Parks as we move and play outside this summer for up to an hour exploring ourselves through movement while safely distancing ourselves as a group. There will be stories and possibly songs to help us celebrate these interesting times together, bringing us closer, when for months we have been apart. We will learn a basic Sun Salutation, balance like a tree, and fly as if in an airplane. We can plant a garden with our bodies, grow flowers that bring bumblebees, and be the sunshine with the joy we make. Let's gather and play, and share yoga with the ones we love. Youth must be accompanied by a paying/participating adult; fee is per person and younger than 4 are welcome at no fee. Bring a mat, towel and water bottle(s).
Instructor: Edie Lazenby
Registration
Call 410-386-2103 (Monday-Friday, 8am-5pm); or online at Family Yoga in the Park.
Information
Visit ccrecpark.org and see the Summer Program & Activities Guide under Program Registration or call 410-386-2103 (Monday-Friday, 8am-5pm).
Landon C. Burns Park | 700 Gist Road, Westminster, MD 21157
Click Here to View Program Flier
The Americans with Disabilities Act applies to the Carroll County Government and its programs, services, activities, and facilities. Anyone requiring an auxiliary aid or service for effective communication, or who has a complaint should contact The Department of Citizen Services, (410)386-3600 or 1-888-302-8978, or MD Relay 711/1-800-735-2258, as soon as possible but no later than 72 hours before the scheduled event.