Department of Fire and Emergency Medical Services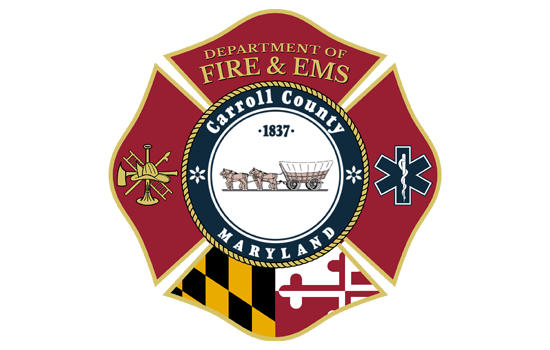 MISSION:
The Mission of the Carroll County Maryland, Department of Fire & EMS is to protect life, property, and the environment.  This will be accomplished through the provision of service excellence in a safe, efficient, and cost-effective manner.  We will always assure professionalism, integrity, compassion, and respect to all whom we serve and interact with.  It is our goal to meet the needs and expectations of the communities that we serve through effective fire, rescue, and emergency medical response. We will proactively address community risk reduction through risk identification, public education, and proactive planning. We recognize our human resources as being integral to our mission and will always support our members, both career and volunteer.
VISION:
To lead by example as a progressive, innovative, and dynamic organization.  Committed to excellence in the delivery of all services and provided with compassion and care.
CORE VALUES:
LEADERSHIP:  We will focus on goals and move forward, an example to all.
INTEGRITY:    Beyond reproach, we will be of sound character, morals, and ethics.
TEAMWORK: We are about the mission and will work together to achieve safely.
COMPASSION: We will approach everyone with empathy and caring.
COMPETENCE: Training is our foundation, and we will constantly train to validate our knowledge, skills, and abilities.     
DEDICATION:    We are committed to professionalism and will consistently provide service excellence to all. Our mission is our guide, and we will show our pride and loyalty.
HEALTH & SAFETY:  We will maintain our physical and mental fitness and always perform with a safety focus.  We will evaluate and minimize our risk.
TRADITION:   We will preserve and honor our past, define the present and create the future.