Trailblazer Routes and Schedules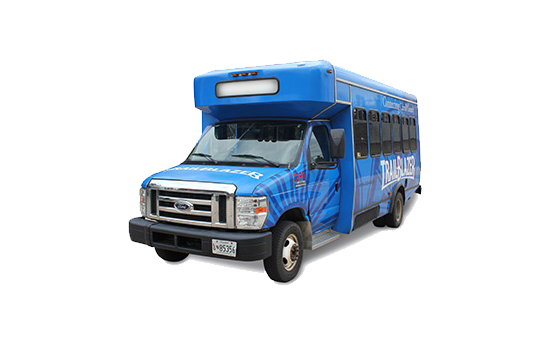 Carroll Transit System offers routes called TrailBlazers, which are open to the public and run Monday - Friday. The routes operated are:
TrailBlazers operate on a regular schedule with specific bus stops. You do not need to schedule a ride to use the TrailBlazer! Deviations are available to all riders and can be scheduled at least 3 hours in advance and are available for locations within 3/4 of a mile of a stop.
All routes, except South Carroll, connect in Westminster at the Transfer Hub at BERC (Business Employment Resource Center - 224 N. Center Street, Westminster).

Carroll Transit System provides services in accordance with the Americans with Disabilities Act of 1990.  All TrailBlazer vehicles are wheelchair accessible.
Please pick up a Transit Guide for additional information about all of Carroll Transit System's offerings, or visit the Routes & Schedule webpages listed above & to the left. 
Be At Your Stop
It is recommended to be at your stop 10 minutes prior to the posted arrival time.