Department of Public Works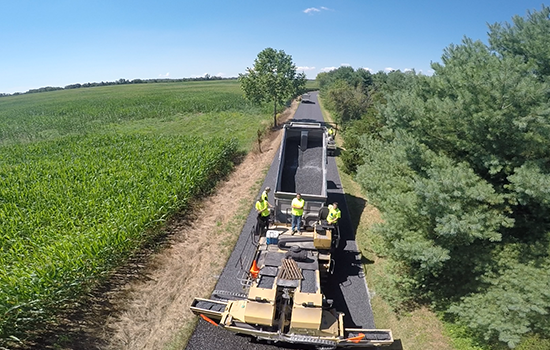 The Department of Public Works assists the Board of Carroll County Commissioners in the efficient operation of a wide variety of responsibilities. The Department is comprised of the following nine bureaus: Airport, Building Construction, Engineering, Facilities, Fleet Management / Warehouse Operations, Permits and Inspections, Roads Operations, Solid Waste, and Utilities. Through those offices the bureaus handle all the County's civil and utility engineering needs; enforce public works agreements between the County and developers/contractors; building permitting and inspections; procure land needed for public projects; administer capital construction and maintenance of public improvements; fleet, road and bridge maintenance; domestic water treatment and supply; sanitary sewer and solid waste, including landfills and the recycling program; and the regional airport administration. The Department also assists with the oversight and implementation of the local paratransit system.
Report a problem on a county road today!

SEE CLICK REPORT is an easy way for anyone to report non-emergency issues to Carroll County, Maryland while on the go. Use this efficient tool to report concerns such as potholes, damaged street signs, graffiti, street maintenance, street light issues, damaged trees, park maintenance, and more. Using your phone's GPS, you can help identify the exact location of the problem, and with the use of its camera, you can attach a picture, as well. You'll be able to track your issue from the time it is reported until it is resolved. SEE CLICK REPORT makes it easier than ever to report a problem.
For a

 

Police or Fire Emergency, please dial

 

9-1-1
For

 

Stray Animals, please contact the Carroll County Humane Society at

 

(410) 848-4810
For

 

Abandoned Vehicle, please call the Carroll County Sheriff's Office at

 

(410) 386-2900
For any additional questions or concerns: ccdpw@carrollcountymd.gov