Snow/Ice Removal Guidelines for Carroll County, MD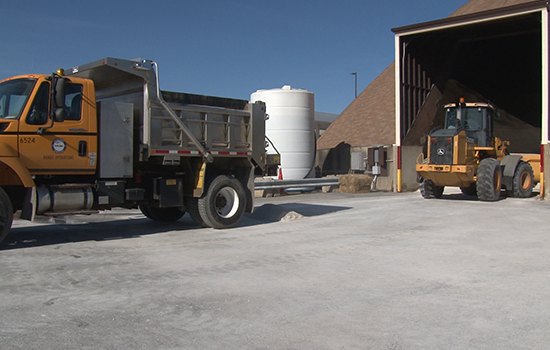 Mailbox Damage
If a plow has damaged your mailbox during a weather event please use the county's SEE CLICK REPORT system to report the damage. Make sure to include your address. You can do that here: https://carrollcountymd.gov/seeclickreport
The removal of ice and snow from Carroll County's roadway is an emergency operation that takes precedence over all other work. It would be unthinkable not to make every effort to see that Carroll County's roads are made passable as quickly as possible.  The well-being of the county and its citizens depends on clear and safe roads.
The unpredictable nature of the weather compounds the problems of how to get the county quickly and efficiently back to "normal".  The best-conceived plans often fall victim to the individual characteristics that make every winter storm different.
            A storm may be composed of wet or dry snow; some contain both. A winter storm can start at any time of the day or night, be accompanied by high winds or no winds at all. An event can be a sheet of ice or 36 inches of snow. Planning and preparing are necessary to utilize the resources available in an effective and efficient manner. Carroll County Roads Operations begins planning up to 4 days in advance. Staff continues daily meetings until the day of the event. On the day of the event, the meetings are every 4 hours. Trucks are loaded well in advance of the predicted storm start time.
Our goal is to remain flexible, knowing what resources are available and utilizing those resources when and where needed.  This alone is not enough; decisions concerning the operation; i.e.: the flexibility of a plan must be based on the best information available at the time and this evaluation must be continual in nature. We use traffic cameras positioned around the state to track the snow in real-time.  (https://chart.maryland.gov/map/) The trucks of our supervisors are also equipped with thermometers to monitor air and surface temperature.