Landfill Operations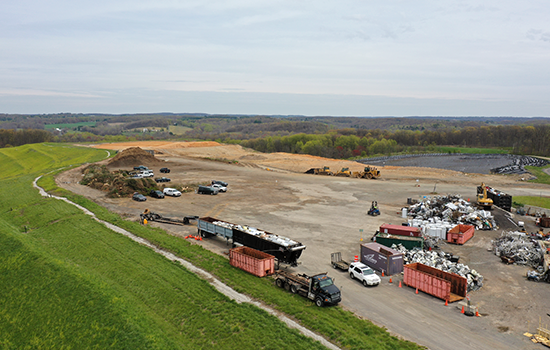 For questions regarding the landfill, please call 410-386-4550
Hoods Mill Landfill- WeCare Denali will accept yard waste from Carroll County residents at no charge, effective Saturday, November 7, 2020. 
WeCare Denali will establish a residential yard waste drop-off at their operation on Kabik Court.
Carroll County residents with proper identification will be permitted to deliver yard waste, from their own property, free of charge on Saturdays from 7am to 12 noon.


Solid Waste Site Operations oversees the operation of Northern and Hoods Mill Landfills.
Resource Recovery Park, Northern Landfill is open Monday through Friday, 7:00 a.m. - 4:30 p.m., and Saturday, 7:00 a.m. - 3:00 p.m. The landfill is located at 1400 Baltimore Blvd, Westminster (MD Route 140), two miles east of MD Route 97. Click here for the Resource Recovery Park, Northern Landfill Brochure
Hoods Mill Landfill Effective July 1st, 2015 the Hoods Mill Landfill will be open the first and third Saturday each month from 7:00 a.m. to 3:00 p.m. The landfill is open to Carroll County residents only and is located in southern Carroll County at 7901 Kabik Court, Woodbine, 20 miles south of Westminster. Route 97 south to Hoods Mill Road (turn right) and left onto Kabik Court. Only cars, pick-up trucks (3/4 ton or less), sport utility vehicles, vans, and single axle trailers are permitted at this site. Click here for the Hoods Mill Landfill Brochure.