Hashawha Environmental Center & Bear Branch Nature Center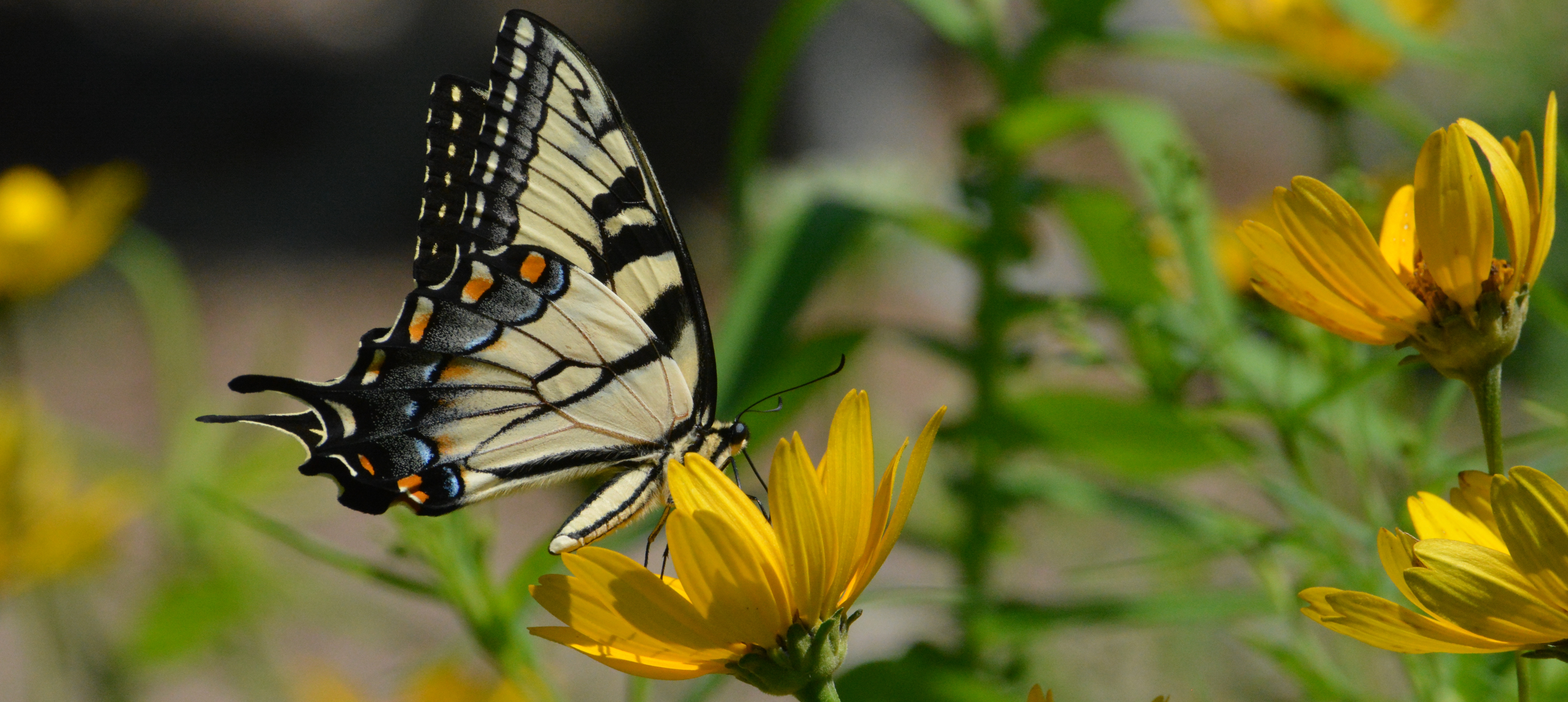 Hashawha Environmental Center is a 320-acre park that includes 5 miles of multi-use trails, raptor mews, fishing at Lake Hashawha, abundant wildlife, and the restored Martin Cabin Homestead.
Hashawha also serves as the home for the Board of Education's Outdoor School, where each sixth-grader experiences a week of environmental education on-site. The residential camping facility, complete with food service, is available by reservation on weekends and throughout the summer months. Group tent camping is also available.
Bear Branch Nature Center
Bear Branch Nature Center has been serving the residents of Carroll County for more than twenty years by providing quality, family-friendly nature programs, festivals, and outdoor activities. Staff members are available year-round to answer questions and lead programs, including field trips for students and other organized groups, public programs for audiences of all ages, scout programs, summer camps, and birthday parties for children. The nature center is open five days a week and contains hands-on educational exhibits; live animals; a Discovery Room with games, puzzles, and puppets for young children; a library; an observation beehive, and a planetarium and observatory. The auditorium, meeting room, pavilion, and fire ring are available to rent for private meetings and parties. Volunteer opportunities are available. Bear Branch Nature Center is supported in part by the Friends of Hashawha and Bear Branch Nature Center. Please consider becoming a member.


Apply to become an MD Master Naturalist.
Download the form and email it to dharry@carrollcountymd.gov
BEAR BRANCH NATURE CENTER HOURS
Bear Branch Nature Center  |  410-386-3580
Email |  bearbranch@carrollcountymd.gov
Nature Center Hours
   Wednesday-Saturday  | 11 am - 5 pm
   Sunday  |  Noon - 5pm
   Monday & Tuesday + Holidays  |  Closed

PARK DIRECTIONS                     PARK VIDEO TOUR


Residential Camping
On weekends and through the summer months, Hashawha's residential facility is available to rent by groups such as churches, scouts, etc. A group may rent anywhere between 1 and 5 cabins. The minimum group size is 15 people while the maximum group size is 145.
Information for Group Leaders:
Cabins:
There are five identical cabins that form a semicircle near the edge of the woods. The "L" shaped cabins contain two bunk rooms, each able to accommodate 18 persons. The bunk rooms are joined by separate, but identical lavatory/ shower rooms. The cabins are winterized for year-round use. A large open deck at the rear of each cabin provides an outstanding view of the surrounding woods. Two of the cabins have been renovated for complete wheelchair access.
Each group renting a cabin at Hashawha will be provided with a separate meeting space: the Iroquois Building (reserved for groups renting 3 cabins or more), the Reptile Room, or the Raptor Room.
Meals:
Three meals a day are included in the price of rentals. All food is prepared by Hashawha's kitchen staff and is served in the Main Building Cafeteria. Every effort will be made to accommodate the dietary needs of vegetarians, vegans, diabetics, or campers with food allergies. All meals are served family-style and user groups are responsible for set-up and clean up in the dining area.
Our kitchen staff strives to provide a quality dining experience. We will be happy to speak with regard to your group's menu after a reservation is confirmed.
Group Activities:
There are several options for recreation programs at Hashawha. Pool reservations, canoeing, team-building activities, and nature programs are available. Please inquire about what staff-led programs would be appropriate for your group.
For groups interested in independent activities, Hashawha offers fishing at Lake Hashawha, hiking, orienteering, and geocaching. Additionally, Bear Branch Nature Center is open Wednesday through Saturday from 11 AM and from Noon to 5 PM on Sundays. User groups are invited to stop by.
The Hashawha recreational area features a baseball/softball diamond, volleyball court, basketball court, and "tot lot". The area is available for use, but each group must provide their own balls and other equipment.
For any further questions, reservations, or to request a copy of the Hashawha Group Leader Handbook, please call 410-386-3560 or email hashawha@carrollcountymd.gov