Emergency Management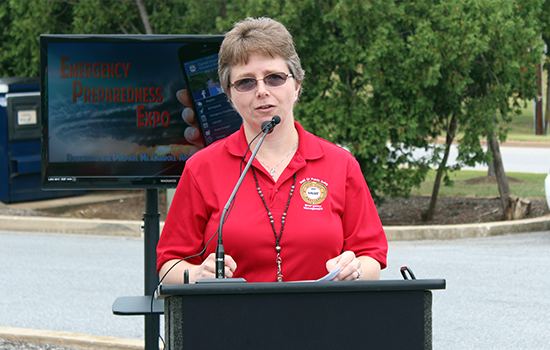 LEPC Information and Meeting Times
The Department of Public Safety, Emergency Management maintains the responsibility for the overall safety of Carroll County residents, business owners and visitors in the event of a crisis, emergency or disaster.
We cannot accomplish this alone, as we depend on each individual and/or family to take the necessary steps to prepare and plan for ways to reduce the impact of crisis. A crisis can be a natural event (weather), a technological event (human-caused) or an act of terror.
What we do
Plan – Develop plans, policies and procedures to help us manage any type of crisis. This is referred to as an all hazards approach. Every plan is an extension of the base plan or Emergency Operations Plan (EOP). Other plans include:
Hazardous Materials Plan
Continuity of Operations Plan
Prepare - Take the necessary steps to ready the community for an impending emergency.
Respond - Activate the Emergency Operations Center to support the incident and manage resource acquisitions.
Recover - Assist citizens and businesses in recovery efforts including damage assessments and federal reimbursement.
Partner/Coordinate - With Law Enforcement, Fire, EMS, Public Works, Board of Ed, Public Health, Citizen Services, Non-Profits, Municipalities, and Business Owners as well as many others.
Train and Exercise - With partners to ensure knowledge and skills are up to date, test plans and to "maintain readiness and competency".
Mitigate - Identify risks and vulnerabilities and take necessary steps to lessen them in order to reduce the impact of an event.
How to reach Emergency Management staff
Valerie Hawkins - Emergency Management Manager:
410-386-2296
vhawkins@carrollcountymd.gov
Matthew Rodriguez - Emergency Management Assistant Manager:
410-386-2296
mrodriguez@carrollcountymd.gov