Ready Carroll Preparedness Program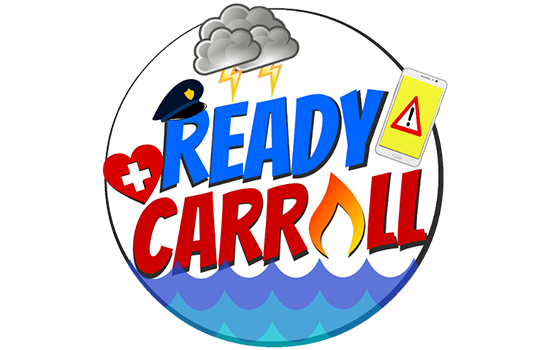 Are You Ready?
Recent experiences with hurricanes, tornados, winter storms, and severe weather show that emergencies in Carroll County have the potential to occur without warning and can be devastating.
To successfully create and maintain a resilient community, we depend on everyone in the community, including the government, businesses, neighborhoods, and individuals, to take the necessary steps to prepare and plan for ways to reduce the impact of a crisis.
Ready Carroll Preparedness Program
Ready Carroll, sponsored by Carroll County Emergency Management, teaches residents the importance of emergency preparedness, how to prepare effectively, how to identify the emergency resources available to them, and how to get involved with our volunteer agency emergency response partners.
This program is free and offered several times throughout the year! Ready Carroll Program takes place through four consecutive weekly sessions, with one session being held on each Wednesday; participants don't need to attend every session, though we encourage that you try to attend most of them.
You will learn from local experts and professionals from Emergency Management, Fire and Emergency Medical Services (EMS), Law Enforcement, Public Health, and other community organizations.
Topics include:
Family and individual emergency preparedness
Crime prevention and safety
Fire prevention and safety
A virtual open house session provides participants with an opportunity to learn more about volunteer opportunities with local emergency and disaster response organizations
Coming Soon: Expert Speaker Series
Note: Due to the ongoing COVID-19 pandemic, Ready Carroll will be conducted virtually. We hope to return to in-person sessions soon. Stay Tuned.
Please contact Emergency Management at 410-386-2296 or by email at emergencymanagement@carrollcountymd.gov