County to Hold 9/11 Memorial Ceremony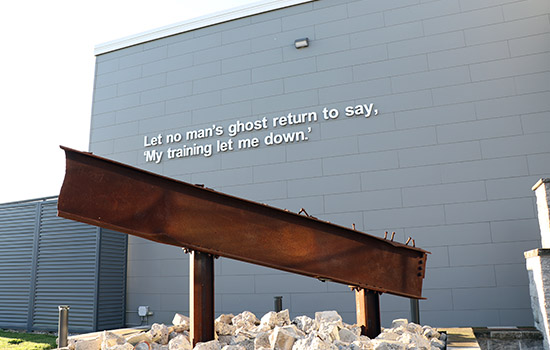 Westminster, MD, Thursday, September 7, 2023 – On Monday, September 11, 2023, county representatives will gather at the Carroll County Public Safety Training Center 9/11 Memorial at 8:30 a.m. to commemorate the 22nd anniversary of the catastrophic September 11, 2001 attacks. Members of the community are encouraged to attend the outdoor ceremony, located at 50 Kate Wagner Road in Westminster.
The brief service is scheduled to include remarks by Commissioner President Ed Rothstein (Colonel, Retired), Jack Dewan, Jr. in honor of Fire Department of the City of New York (FDNY) firefighter Gerard Dewan Ladder 3, Director of Carroll County Public Safety Valerie Hawkins, 2nd Vice President of Maryland State Fireman's Association Charles Simpson, Jr., and Director of Carroll County Fire and EMS Michael Robinson. Master of Ceremonies will be President of CCVESA Susan Mott. The ceremony will include an invocation and benediction from Liturgical Deacon Charles E. Barnhart, Jr., Taps played by Greg Wantz, an 8:46 am moment of silence, and a wreath laying.   Posting the Colors and Retiring the Colors will be presented by the Carroll County Sheriff's Department Honor Guard. 
"This is a significant day every year, a day when we continue to honor those we lost and reaffirm our promise to never forget the events of 9/11 and those who sacrificed so much then and in the aftermath," said Commissioner Ed Rothstein. "It is our duty to gather and pause while we solemnly remember and honor the victims, heroes, and families each year."
The event will be recorded and available for viewing on the county Facebook page and the county's In addition, the ceremony will replay on Comcast Channel 24.