Smart Choices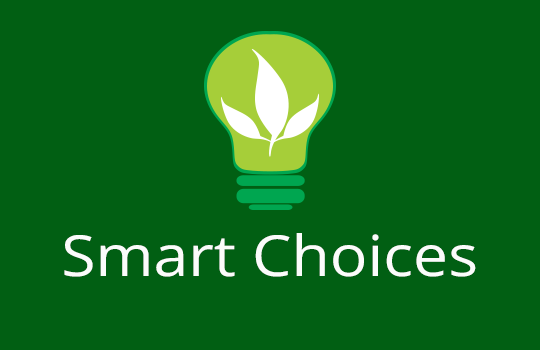 If you're recycling, then you're doing your bit and ensuring that your contribution towards the environment is a positive one. In short, you're an asset to the environment and your input will be appreciated by your grandchildren in years to come. However, imagine how much more impact you could have if you managed to get others to do the same as you.
Unlike with items that are picked up at the curb, you'll have to make a special effort to unload some items responsibly. Whether you take your items to the Landfill's Recycling Center or not, with a little advance planning and some good info, you'll see that it's really quite simple to dispose of a few of these items. Discover which materials are recyclable, find companies that will recycle your material, and learn how to reduce your waste...
Here are a few ideas:
CFLs.

 

These energy-efficient bulbs are becoming easier to get rid of. Just drop old bulbs off at any Lowes/Home Depot for free recycling. Or ask about CFL recycling at your local Ace Hardware.
Batteries.

 

Recycling rechargeable batteries is fairly easy. Home Depot, Lowes, Staples, Radio Shack, Best Buy, and other retailers take them back free of charge. Otherwise, your best bet is the local household hazardous waste drop-off event. Check this web site to know when these events are happening.
Electronics.

 

Every retailer that takes back rechargeable batteries also accepts mobile phones, as do most wireless providers. Or consider dropping off your old mobile phone at any of the

 

local senior centers

 

for the Cell Phones for Seniors program, so seniors can make emergency calls for free. For computers, cameras, televisions, and others, it's worthwhile to do a little homework because some stores charge fees depending on item and brand. Check out Best Buy, Staples, and Office Depot to see what the best fit is. Some places, like Radio Shack, have trade-in programs where you can receive store credit for your old gadgets.
Motor Oil.

 

In case you need some motivation, consider this factoid from Earth911: Every gallon of used motor oil that's improperly disposed of can contaminate one million gallons of drinking water. Bring it to Wal-Mart, AutoZone, Jiffy Lube, or search online for more convenient choices.
Carroll County does not endorse products, services or vendors