Installing a Pre-fab Shed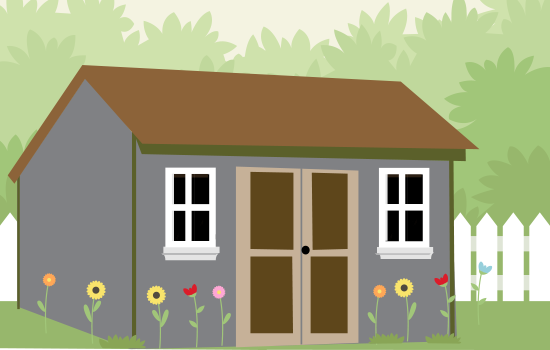 Your pre-fab shed requires a permit and inspections. For multi-unit, 2 story or stick built sheds follow the detached garage guidelines page.
Note: Prefab sheds less than 150 square feet, on skids and movable do not require a permit. All setback requirements apply.
Note: The site of the new shed will need to be approved by the Carroll County Zoning Administration and the Carroll County Health Department to ensure that the proposed structure is the required distance away from property lines, septic systems, water infrastructure, etc. For help with site selection, please contact:
| | |
| --- | --- |
| Carroll County Zoning Administration | 410-386-2980 |
| Carroll County Health Department | 410-876-1884 |
Permits Required
Your pre-fab shed will require a building permit. If your shed will be wired with electricity, you will also need an electrical permit. If your shed will feature running water, such as a utility sink, you will also need a plumbing permit. Please gather the construction documentation specified below and submit a building permit application and an owner / contractor affidavit. After the building permit is filed, have your licensed electrician submit an electrical permit application and/or have your licensed plumber submit an plumbing permit application.