Hap Baker Firearms Facility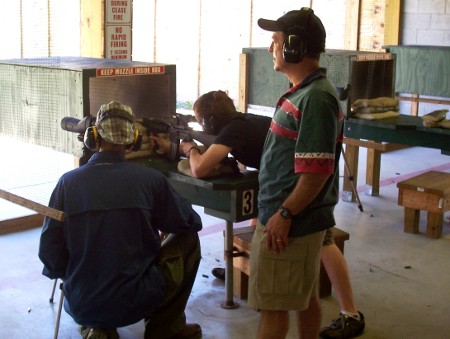 The Hap Baker Firearms Facility is a public shooting range that has been designed and built to meet the National Rifle Association range specifications. Our goal for this facility is to provide firearms enthusiasts a safe environment for practicing their sporting activities, and police units with a facility for conducting certification, training and practice operations. The range is equipped with 9 Pistol Lanes (5-17 yards) and 10 Rifle Lanes (25-200 yards).
If you have any questions concerning Hap Baker Firearms Facility please call the main Recreation & Parks office at 410-386-2103 or email us at HapBakerFirearmsFac@carrollcountymd.gov
Hap Baker now accepts credit card (ONLINE ONLY) for memberships only
*For local safety training and/or licenses, please see our Program Guide under "Specials"