Current Programs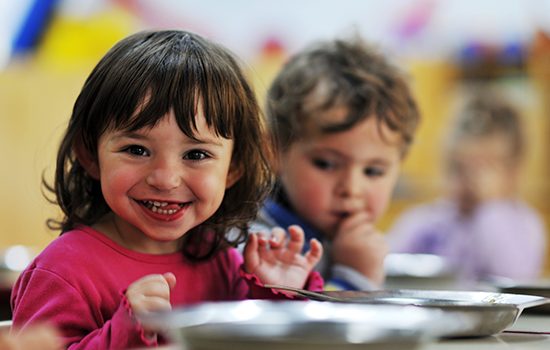 The Connecting Youth in Carroll County program at the Carroll County Youth Service Bureau (CCYSB) contributes to the coordinated county-wide approach of achieving re-engagement for disconnected youth (ages 16-24) through partnerships with Carroll's Business and Employment Resource Center to address employment barriers as well as with the Human Services Programs and Carroll County Government's Housing and Community Development to address the barrier of homelessness.  Additionally, the CCYSB provides on-demand behavioral health services when deemed necessary. The program utilizes a team consisting of a Program Director, Clinical Case Manager, Engagement Case Managers, and therapists to ensure the necessary wrap-around services are provided.  Please contact the program's director, Tiffany Masimore, via e-mail at tmasimore@ccysb.org for more information.
The Suicide Intervention and Prevention Services program enhances the partnerships between the Carroll County Youth Service Bureau and community agencies to strengthen efforts for youth suicide prevention. The program creates a greater sense of connectedness and support for individuals through outreach, advocacy, and intervention.  One component increases the accessibility of services for Carroll County youth in crisis, as well as ensuring continued education to increase the knowledge and confidence of clinical staff when assessing suicide risk.  Another aspect is the various ways outreach efforts are made in the community to inform, educate and engage youth/families about risk factors for suicide and depression.  Program staff are available to provide age appropriate psychoeducational presentations for elementary, middle and high school age youth, their parents, and/or various community groups.  Outreach efforts are interactive learning experiences to reduce the stigma associated with depression and encourage individuals to have real discussions about preventing youth suicide. Follow us on Instagram at ccysbyouthsuicideprevention. 
The Wraparound Family Services program at Together We Own It helps reduce existing gaps in services and fosters collaboration and cooperation among partner agencies and stakeholders in Carroll County. It is designed for children and families with complex needs, including families who have recently participated in Local Care Team.  A Family Navigator works with the family to identify their strengths and address any barriers to accessing resources and services within the community. The program functions as a continuum to serve children of all ages and their families to avoid gaps in services and ensure service goals are met.  You can make a referral here. 
The Interagency Family Preservation program at the Carroll County Youth Service Bureau provides family therapy and case management for the purpose of preventing out-of-home placement of children, promoting safety and stability of children and families, and assisting families in utilizing community resources in order to maintain self-sufficiency.  Please contact the program's director, Mallory Sutphin, via e-mail at msutphin@ccysb.org for more information.
The Promoting Safe and Stable Families program prevents the unnecessary separation of children from their families and improves the quality of care and services to children and their families through partnership between the Carroll County Youth Service Bureau and the Human Services Program's Family Support Center. For more information about the Family Support Center, visit Human Services Programs' website at: www.hspinc.org.
The Youth and Family Engagement program at the Carroll County Youth Service Bureau provides behavioral health case management and behavioral health services for youth and their families who are currently involved in Maryland's Department of Juvenile Services. The program employs a full-time Bachelor level Engagement Manager who assesses the youth and family's needs, facilitates linkages to services in the community, and provides active support with the priority of diverting youth with behavioral health issues from further involvement with juvenile services. Please contact the program's director, Tiffany Masimore, via e-mail at tmasimore@ccysb.org for more information.
The SMART Moves After School Program at the Boys & Girls Club is a leadership development program designed to help drive healthy lifestyle choices for youth. The program teaches youth how to resist alcohol, tobacco and other drugs, premature sexual activity and to overcome obstacles that impede their development in leading successful lives and achieving their goals. The program has been scientifically evaluated with documented results making it a mainstay in prevention efforts of communities across the country. SMART Moves works by exposing young people to protective factors that promote positive behaviors, health, well-being and personal success. With these protective factors, young people have the tools to overcome the many challenges they face today, along with the knowledge and skills they need to grow into confident, healthy young adults. For more information contact ebishop@bgcwestminster.org.
The Carroll County Virtual Access Project utilizes funding from the Coronavirus Emergency Relief Fund grant through the Governor's Office for Crime Prevention, Youth, and Victim Services.  This Project funds multiple initiatives, all of which help youth and family service providers connect with and remain connected to their clients:
The Boys and Girls Club's

Brain Gain Learning Recovery Program

: Youth work in small groups and receive academic support and mentoring; they also participate in Social/Emotional wellness programs like Triple Play (physical activities) and Healthy Habits to help students deal with stress and build resilience.
Together We Own It's

Wraparound Family Services

program started in February 2021 through this Project. This program refers youth and families with intensive needs to appropriate resources and helps coordinate and follow up with those services. TWOI also maintains a case management and referral database for youth and families which multiple partner agencies can access and make updates in real-time.
As the Carroll County Youth Service Bureau shifted to telehealth services during the pandemic, staff were spending time troubleshooting technological errors. This Project funds an

IT User Support Staff

to support these critical technological services, improving both the YSB's telehealth services and the experiences of the youth and families they serve.