Current Programs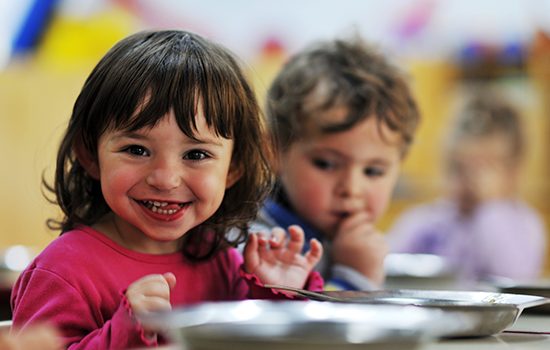 Customized Employment, run by Penn-Mar Human Services, provides individualized career discovery opportunities for disconnected youth aged 16-24 who also have a disability.
Connecting Youth in Carroll County utilizes Carroll County Youth Service Bureau to provide comprehensive one-on-one case management for disconnected youth. Youth receive wrap-around services designed to eliminate barriers to employment and higher education.  A Connecting Youth Council guides policies and facilitates inter-agency communication in order to ensure youth receive coordinated services.
Inter-agency Family Preservation is an intensive, in-home crisis intervention and stabilization program provided by the Carroll County Youth Service Bureau to families with a child at imminent risk of out-of-home placement. 
Preserving Safe and Stable Families provides a variety of parenting programs including Parents as Teachers, GED preparation, ESOL classes, job-readiness, and more for families with children from birth to seven years old primarily in the child-welfare system.  Participating agencies include Human Services Programs of Carroll County, Inc. and the Carroll County Youth Service Bureau.
Suicide Intervention and Prevention Services provide clinical assessments to Carroll County youth experiencing suicidal ideation.  Linkages to treatment, counseling, and family safety plans are provided through the Carroll County Youth Service Bureau.  Additionally, community awareness, parent and youth education, and suicide prevention efforts are held throughout the county.
Youth and Family Engagement provides behavioral health case management and behavioral health services for youth and their families who are currently involved in Maryland's Department of Juvenile Services. The Engagement Manager assesses the youth and family's needs and uses an action plan to facilitate linkages to services in the community with the main goal of diverting youth from further involvement with DJS. Such interventions include behavioral health case management, youth engagement, support with employment, and coordination with DJS and behavioral health providers.
The Boys and Girls Club's After-school Program provides after-school programming to at-risk teens at North Carroll Middle School and Northwest Middle School, modeling the programming at the Boys and Girls Club in Westminster.  Teens are provided academic support, mentors, character and leadership development, and enrichment activities designed to engage and support youth as they become young adults. The Sources of Strength program provides the framework for the substance abuse and suicide prevention efforts.