Snow Removal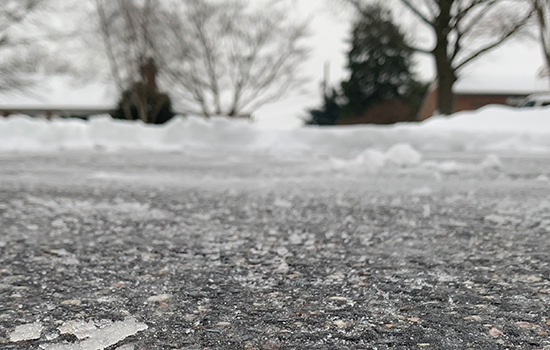 Winter is the season when Mother Nature can unleash her fury. Whether it be in the form of snow or ice, it is important to be aware of changing weather and road conditions. Here are a few simple tips for clearing snow from your driveway. Careful, thorough planning on your part will assist the County's maintenance staff and ensure an efficient and safe snow removal process for all. 
Mailbox Damage
If a plow has damaged your mailbox during a weather event please use the county's SEE CLICK REPORT system to report the damage. Make sure to include your address. You can do that here: https://carrollcountymd.gov/seeclickreport
1. Whenever possible, please park your vehicle(s) in your driveway and not on the road. If you park at the end of the driveway, please be certain that the vehicle does not hang out into the road. This will ensure that road crews can maneuver through the streets without obstruction. Parking vehicles in the street during and after a snow event is the most common cause of delays in clearing the road. If the road is free of vehicles, the County can perform its normal operations and will not need to repeat routes after the storm.
2. When clearing your driveway, please throw the snow to the right side of the driveway (as you work down from your house to the roadway, facing the street). This will reduce the amount of snow that is pushed into your driveway when the plows pass through your neighborhood.
3. Clear a path along the road to the opposite side of the driveway from your snow pile. When the snowplow comes through, any snow that is on the plow will fall into this area and will greatly reduce the amount of snow that may be pushed back into your driveway.
4. Remember, it is unlawful to throw snow into the roadway. This is dangerous and will cause additional delays in the snow removal operation.
5. Each storm is different and may require a different approach for treating the roads. Most storms have three phases of treatment by the Bureau of Roads. Phase 1 consists of treating the roads with salt. You may see this operation taking place even if there is no precipitation on the roads. Phase 2 consists of clearing the roads from shoulder to shoulder and salting if needed, though not down to bare roads. Phase 3 generally occurs during blizzard conditions only, this is when road crews concentrate on plowing of the main roads and may not get to your neighborhood.
6. Unpaved roads cannot be salted. After plowing operations cease, the County will spread stone chips on the road for traction.