Water Trails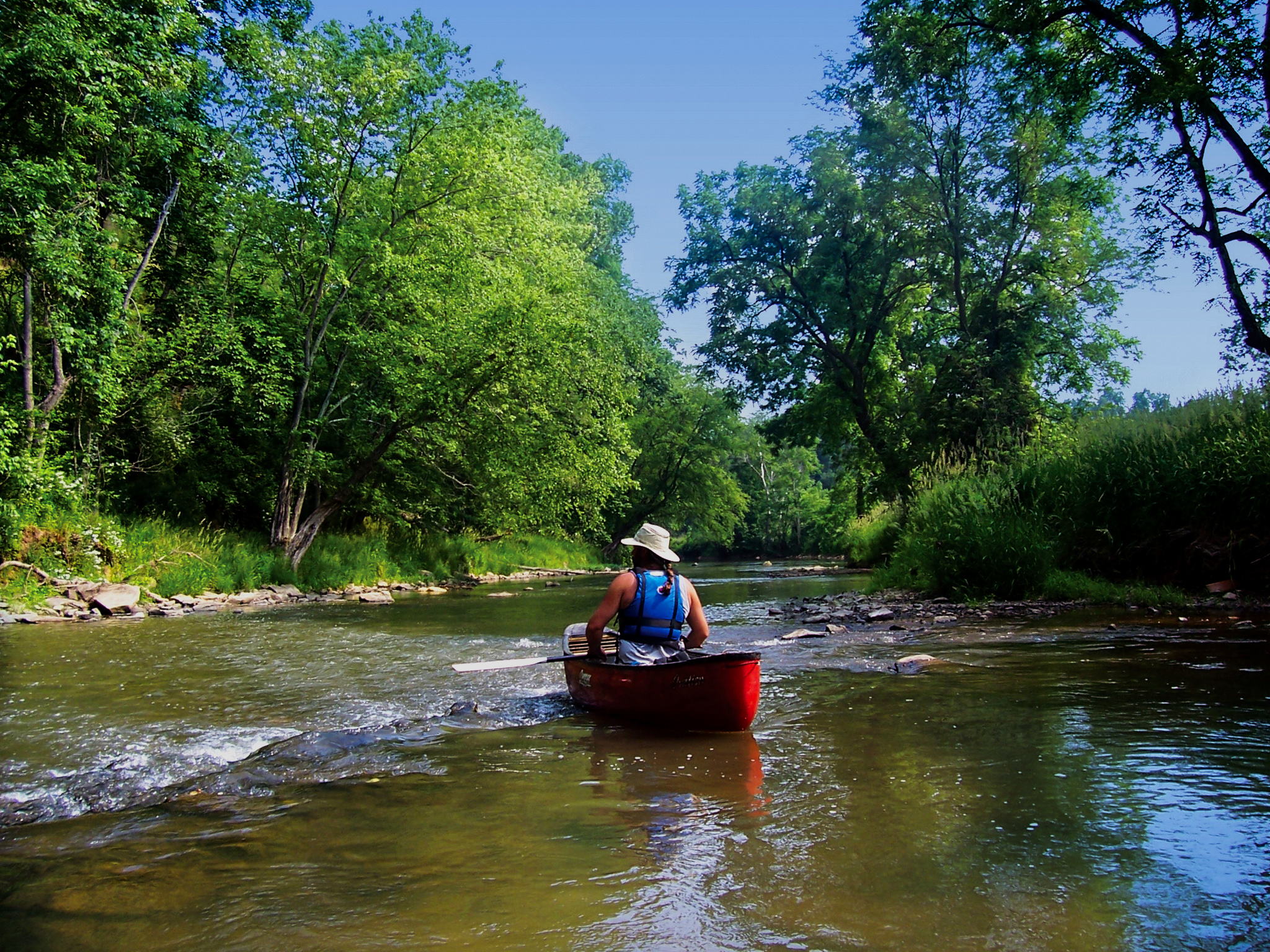 About Pipe Creek Water Trails
The Pipe Creek Water Trail is great family-friendly place for beginning paddlers and children. Originating near the outskirts of Westminster, Big Pipe Creek flows peacefully with clear passages and no serious obstacles through farmland and serene woodlands. Paddlers will get to view beautiful old mills as well as farms, fields and woods. The grade is mild and there are no difficult rapids. The water is mostly smooth except for a few gravel bars. Occasional hazards may include fallen trees, barbed wire fences, beaver dams and some wandering channels. Along the way, wildlife viewing opportunities are abundant.
Big Pipe Creek eventually joins with the Little Pipe Creek to form the greater Double Pipe Creek in Detour, approximately 1.5 miles from the Monocacy Scenic River. Little Pipe Creek actually starts west of Westminster but does not gather enough water to support kayaking until it reaches the town of Union Bridge where this section of the water trail begins at Locust Street. The creek twists and turns along the Frederick County line to join Big Pipe Creek at Detour. Below Sams Creek, the scenery features pretty farms and small, red cliffs. Most of the water is flat but a notable three-foot dam, located beneath the railroad trestle requires a short carry.
During a trip on this water trail, observant paddlers may see: owls, bald eagles, great blue herons, muskrats, deer, beavers and much more.
Launch Sites
Hapes Mill Road
Soft Launch Area at grade with 3-5 car parking area, approximately 25' from roadside parking; overflow parking available opposite Hapes Mill Bridge.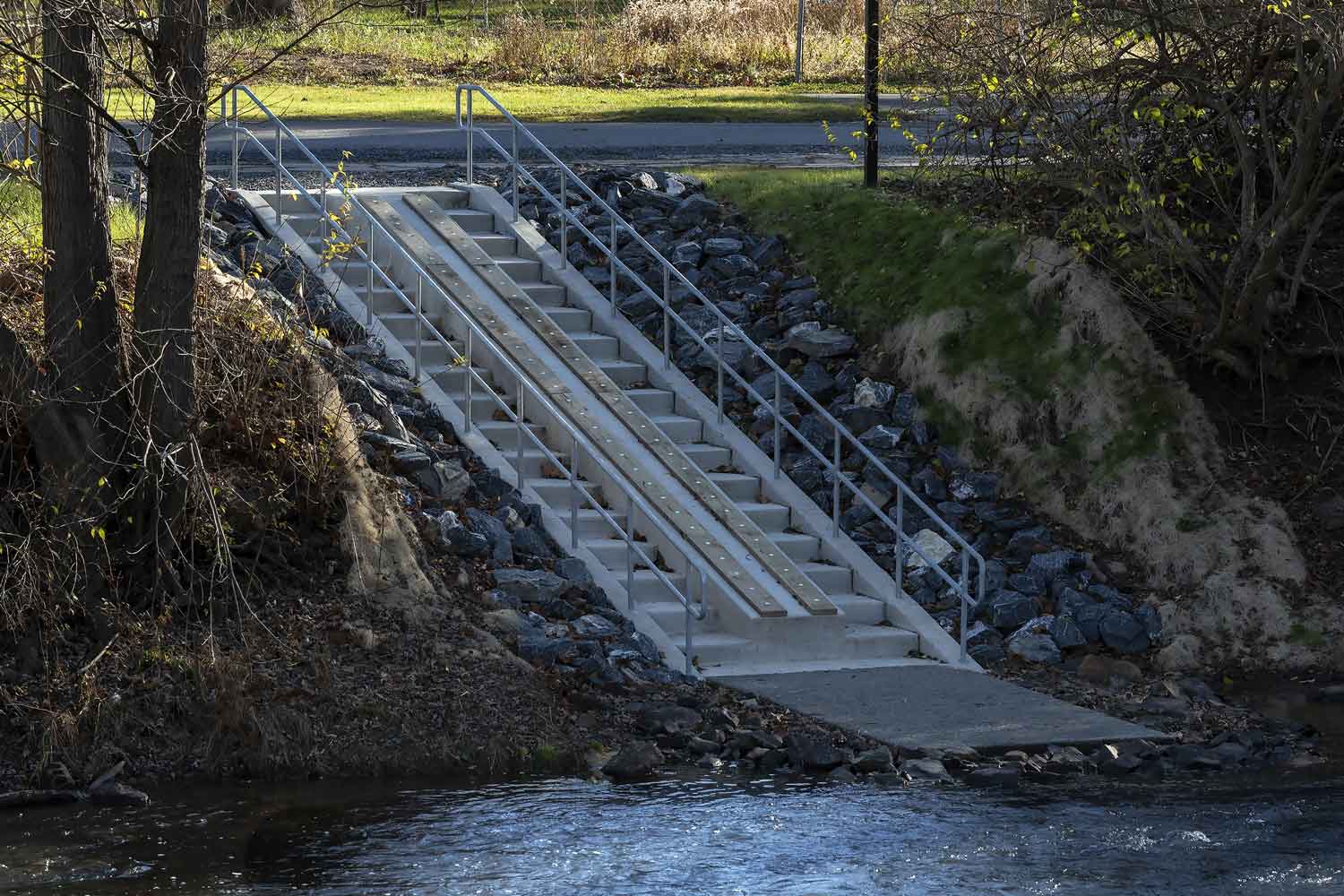 Double Pipe Creek Park
Ample parking with steps/slide down steep bank to access water; located approximately 1 mile from the junction with Monocacy River.
If traveling with multiple cars, you should meet at the downstream take-out site and park a vehicle that will be waiting for you at the end of our trip; then drive to put in site and launch, paddling back to the car left at your take out location. Make sure you bring your keys to the take-out vehicle.
Water Trail Rules
The parking area is for water trail usage only. 
The area is open from sunrise to sunset. No trespassing after sunset. 
Park in designated areas only, completely off the road. Overflow parking on the shoulder is available at the Hapes Mill Road launch site near the Hapes Mill Road bridge. 
Before getting in your boat, always check the water levels as well as the weather. Do not paddle during hazardous conditions. 
Use designed water access points only. Respect private property - leaving the waterway and walking on private property is prohibited and considered trespassing. 
Always use a personal flotation device and bring a whistle or other sound-producing device for emergency situations.
Avoid hazards and downed trees in the water. 
Leave no trace and pack out all garbage, fishing line, etc.
Water Trails Map
Click here to view the Water Trails Map.
Images of Portage Location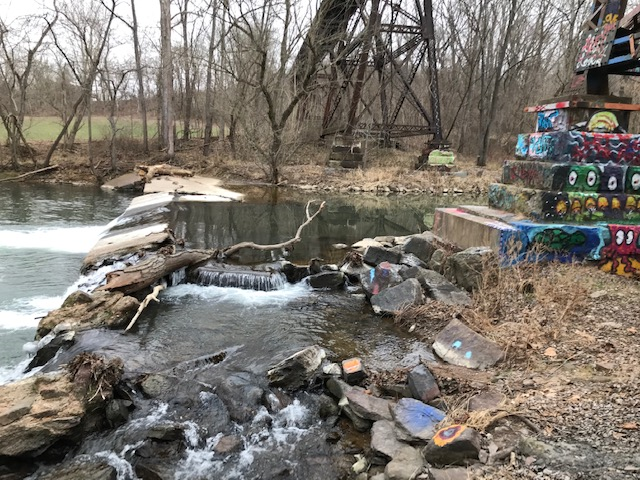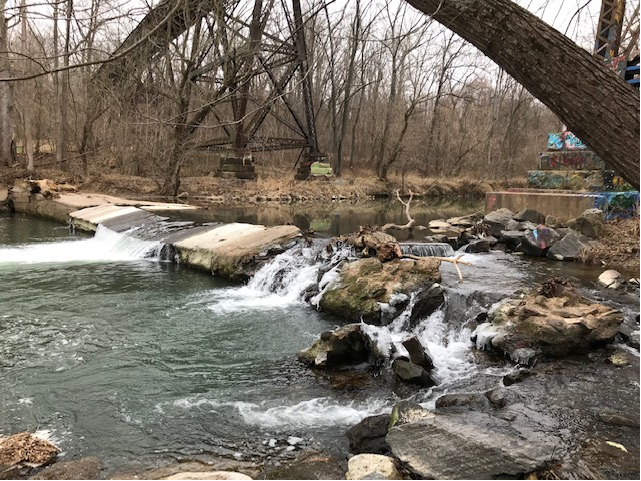 Check the Water Levels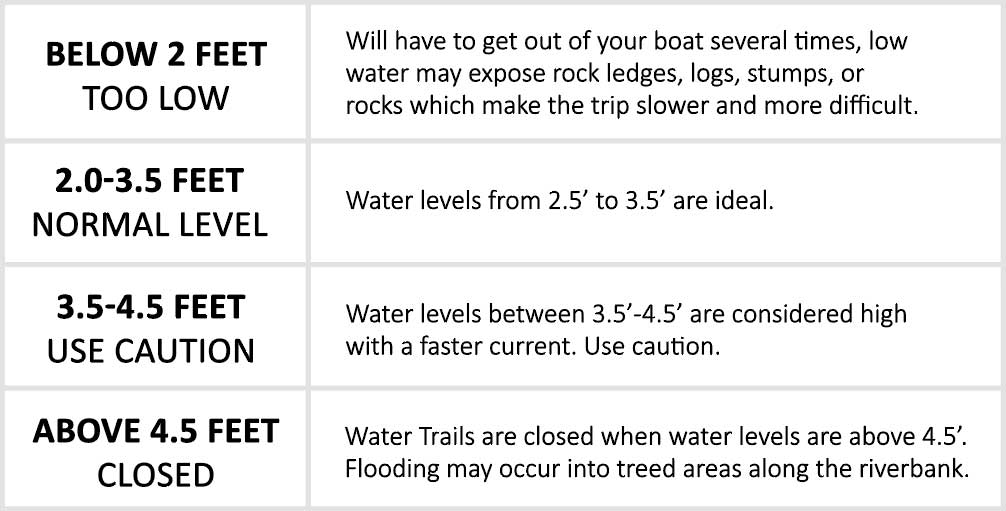 Check the Weather
Know before you go! Check the local weather and do not paddle during hazardous conditions.