Volunteer of the Year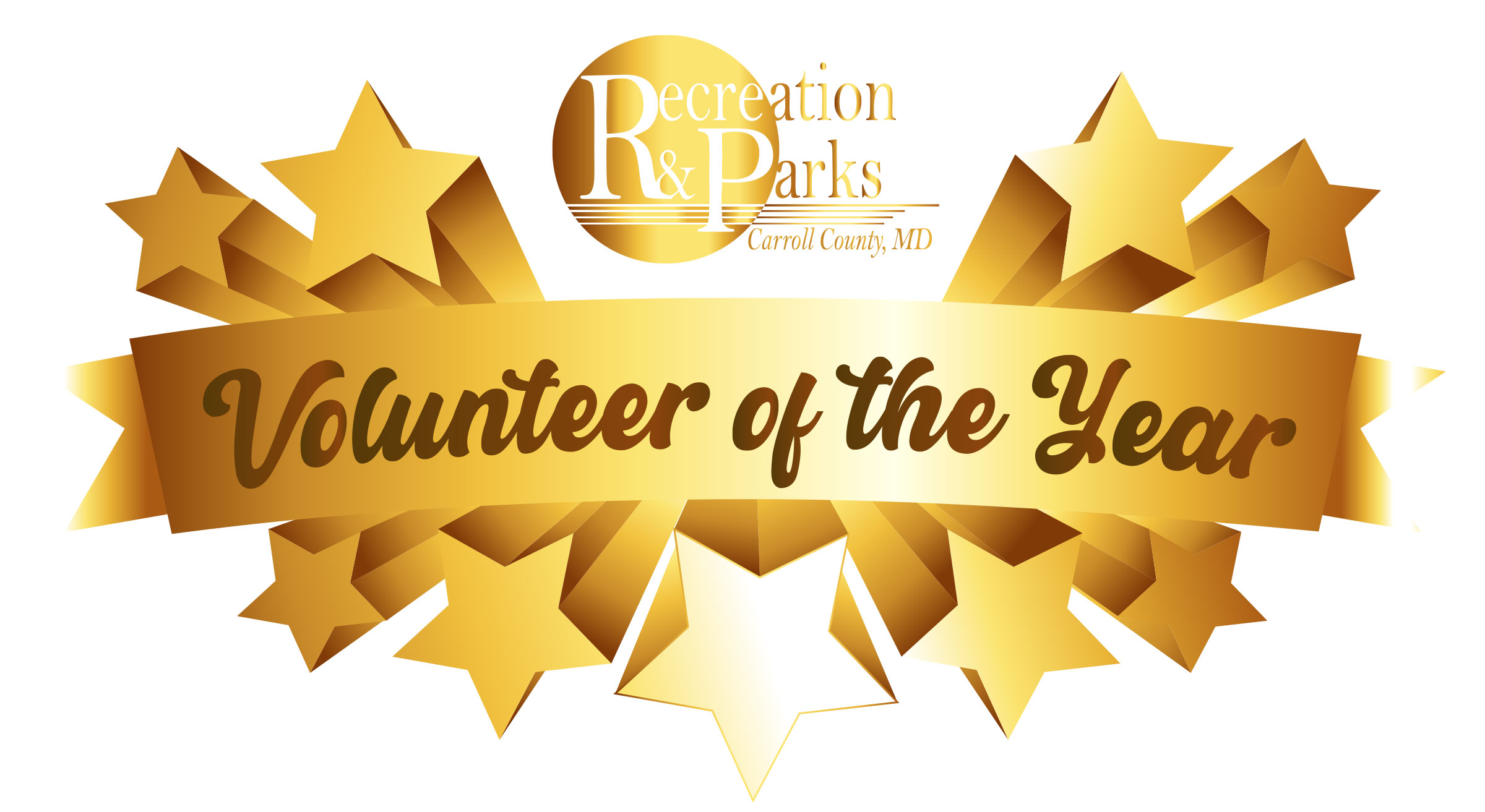 Each of our volunteer recreation councils has nominated a "Volunteer of the Year" for 2022. Below, click on each volunteer to learn about each Volunteer of the Year and read about their many contributions. We, along with their recreation councils, thank them for their many contributions and accomplishments. To the award winners:  what you have done is truly special and made an impact on your community. While you are one from your council, we know you are among many and we recognize and honor your accomplishments and by association, those who serve alongside you.
In addition, 2022 marks the sixth year of inductees in the Carroll County Recreation and Parks Volunteer Hall of Fame. To be considered for this honor, volunteers must have served at least twenty (20) years and made significant contributions resulting in a lasting impact over time. This year's class includes Bob & Peggy Miller and James & Betty Huber. These folks are the best of the best and hold a special place in our history and hearts. Congratulations to these great volunteers who have helped shape and contribute to our department's success for many years.
Congratulations to our 2022 Volunteers of the Year and our Volunteer Hall of Fame Inductees!
Volunteer Hall of Fame 2022 Inductees
Peggy and Bob Miller

Peggy & Bob Miller have been an important part of the Carroll County Equestrian Council for 35 years.
The Millers joined the council when a permanent location was selected for the Equestrian Center, near their home. Peggy has held various positions such as Board Member, Vice President for 2 years, Equestrian Center Manager/Equestrian Center Maintenance Manager from 1999 – 2011, Gillis Falls/Equestrian Center Trail Maintenance Coordinator from 1999-2018, Treasurer for the past 8 years and is the current Treasurer.
Bob designed, built and maintained several cross country jumps at the Equestrian Center. His design for the portable Hunter/Jumper Judges Stands made another contribution to the amenities offered to organizations renting the Equestrian Center for their events.
His expertise and knowledge was vital in determining the type of paint used on the Biddison Building, Dressage Judges Stands, storage trailers and gates.
Peggy and Bob have set quite an example of what two people can do to contribute to an organization like the Carroll County Equestrian Council.

James and Betty Huber

During its early years, the Department of Recreation and Parks initiated the creation of recreation councils that served small geographic communities. Many of these councils started as "mom and pop" organizations and gradually grew along with the community around them. The Pleasant Valley Recreation Council was a great example of how small groups could gather like-minded individuals to provide recreational activities to their neighbors, even without the significant development occurring in other communities. The community of Pleasant Valley doesn't have a school so activities would be held for the most part at people's homes or at the St. Matthews United Church of Christ in the community. For most of their volunteer service time, Betty served as President and coordinator of recreational activities with Jim serving on the council as well. Jim also served a term on the Recreation and Parks Advisory Board from 2003 – 2005. Jim and Betty worked tirelessly throughout their years of involvement to ensure the community of Pleasant Valley always had activities to look forward to, preserving the charm and fellowship that the community is known for.
Volunteers of the Year 2022
Click on the images to learn more about the 2022 Volunteers of the Year.