Carroll Highlands Storage Facility Community Outreach Meeting, District 5 Commissioner Ed Rothstein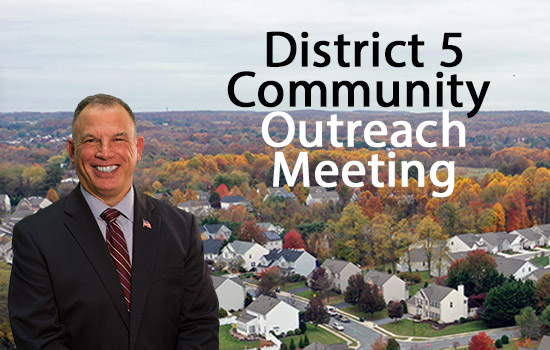 Westminster, MD, Tuesday, January 31, 2023 – Ed Rothstein, Carroll County Commissioner, District 5, will host a Community Outreach meeting regarding the proposed storage facility to be located next to Carroll Highlands in Eldersburg. The meeting will be on February 28, 2023, at 6:30 p.m. at the South Carroll Senior Center. Commissioner Rothstein has invited the storage facility developer to provide updates and receive input from the community. Key county staff will also be present to answer any questions regarding the development process.
Tuesday, February 28, 2023
6:30 p.m. – 8:00 p.m.
South Carroll Senior Center
5928 Mineral Hill Road
Eldersburg, MD 21784
Residents of District 5 who would like to stay up to date, please subscribe to Carroll Connect.