Carroll Celebrates Tech Hub Designation with Greater Baltimore Committee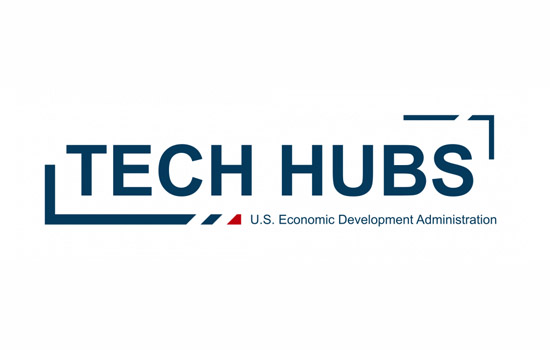 Westminster, MD, Wednesday, October 25, 2023 – This week the Carroll County Board of Commissioners was pleased to learn that the Greater Baltimore Committee (GBC), which includes Carroll County, received notification that the GBC consortium partners were designated a Tech Hub by the United States Department of Commerce.
According to the U.S. Department of Commerce on Monday, "The Biden-Harris administration, through the U.S. Department of Commerce's Economic Development Administration (EDA), today announced the designation of 31 Tech Hubs in regions across the country. This is the first phase of the new Tech Hubs program, which is an economic development initiative designed to drive regional innovation and job creation by strengthening a region's capacity to manufacture, commercialize, and deploy technology that will advance American competitiveness. The program invests directly in burgeoning, high-potential U.S. regions and aims to transform them into globally competitive innovation centers." Watch the White House press event here.
"We congratulate GBC and all our partners for a successful application for this tremendous project. It is very exciting to be part of the GBC and shows why we value collaboration and engagement with our regional partners," said Commissioner Ed Rothstein. "By receiving this coveted designation, GBC estimates that the region is in line for an estimated $500 million in federal funding over five years, an amount that could generate $4.2 billion in economic impact and 52,000 jobs by 2030."
"We are excited by the opportunity that this designation will bring to Carroll County and the entire Baltimore region with its tremendous anticipated economic impact and job growth generation," added Acting Director of Economic Development Denise Beaver. "This initiative is an opportunity to engage in a transformative national effort for innovation, economic development, and technology advancements."
From the GBC website: "The Greater Baltimore Committee (GBC) is the leading voice for the private sector in the Baltimore region, providing insightful economic and civic leadership to drive collective impact. Comprised of more than 500 organizations, including large, mid-size, and small companies, nonprofits, foundations, and educational and healthcare institutions, the GBC is dedicated to fostering the prosperity of the Greater Baltimore region."