County to Remove Obstacles in County-Owned Rights of Way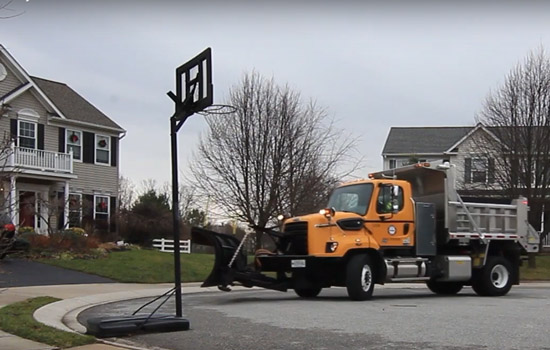 Westminster, MD, Thursday, May 18, 2023 – Carroll County has recently experienced more obstacles being placed in Carroll County roads rights-of-way, which create safety concerns for those traveling on roads.
Beginning Monday, May 22, 2023, when a severe hazard is present or complaints are received, the Carroll County Bureau of Roads Operations will begin the process to remove obstacles in county-owned rights of way. These items include but are not limited to basketball nets, skateboard ramps, untagged vehicles, trees and shrubs overhanging roadways and/or blocking line of site, and any other item that creates a hazardous situation.
The county's process to remove these items:
The owner of the obstacle (provided the owner can be identified) will be contacted in person, by telephone, or by mail. The owner will have 10 days to remove the obstacle from the date of the letter.
If the owner fails to respond or cannot be located, a notice will be placed on the obstacle, stating a date by which the obstacle must be removed.
If the obstacle is not removed by the given date, it will be removed by Carroll County and disposed of at the owner's expense. Items taken are not available to be returned to owners.
If an obstacle creates a severe hazard, Carroll County will remove the item from the right-of-way immediately and contact the owner, if ownership can be determined, after the fact to explain the reason for the removal.
Residents that see a hazard should report it to the Bureau of Roads Operations by using the See, Click Report application available as an app or from the county's website. Residents can also call 410-386-6717 or by email at roadsadmin@carrollcountymd.gov.