County 9/11 Memorial Ceremony Commemorates 20th Anniversary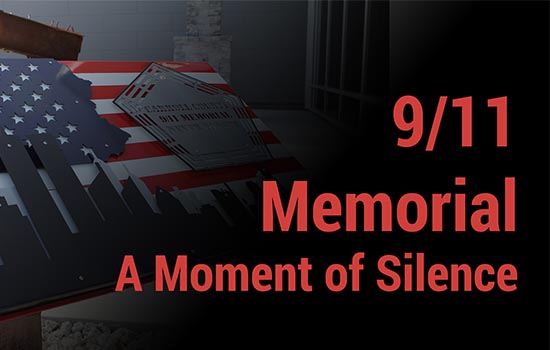 Westminster, MD, Tuesday, September 7, 2021 – On Saturday, September 11, 2021, county representatives will gather at the Carroll County Public Safety Training Center 9/11 Memorial at 8:30 a.m. to commemorate the 20th anniversary of the catastrophic September 11, 2001 attacks. Members of the community are welcome to attend the outdoor ceremony.
The brief service will include remarks by Commissioner President Ed Rothstein (Colonel, Retired), Carroll County Volunteer Emergency Services Association (CCVESA) Past President Charles Simpson, Carroll County Sheriff James DeWees, President of International Association of Fire Fighters (IAFF) local 5184 Michael Karolenko and County Commissioner Stephen Wantz. Master of Ceremonies will be 1st Vice President of CCVESA Susan Mott. The ceremony will include an invocation and benediction from Liturgical Deacon Charles E. Barnhart, Jr., Keysville Evangelical Lutheran Church, an 8:46 am moment of silence and a wreath laying.
"September 11 is always a somber day, and pausing to remember and honor the victims, heroes, and families of that day is so important," said Commissioner Ed Rothstein. "We will never forget the events of that day 20 years ago and the continuing impact on all Americans. Stopping to dedicate our thoughts and prayers to those taken so tragically, those who served so heroically and the loved ones of all involved is the appropriate and respectful thing to do."
The event will also be recorded and available for viewing on the county Facebook page and the county YouTube channel. In addition, the ceremony will replay on Comcast Channel 24.