O'Meara Promoted to Bureau Chief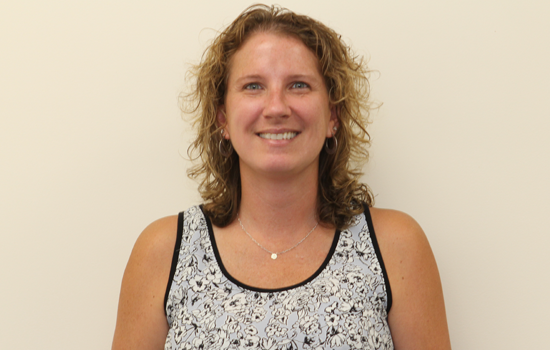 WESTMINSTER, MD, Thursday, June 17, 2021 – The Carroll County Board of County Commissioners is pleased to announce the promotion of Ms. Janet O'Meara to Bureau Chief of Resource Management within the Department of Land and Resource Management.  In April 2021, Ms. O'Meara was promoted to acting bureau chief. The official title is immediate.
Ms. O'Meara began employment with Carroll County Department of Land and Resource Management in 2007 as a Watershed Management Specialist for the Bureau of Resource Management.  This position, primarily focused on restoration projects to achieve compliance with the county's National Pollutant Discharge Elimination System (NPDES) permit, included organizing citizen meetings, project coordination and all aspects of project permitting. A promotion in 2016 to Watershed Management Coordinator involved coordination of all aspects of restoration projects, collaboration with funding agencies and contractors, along with managing the maintenance of the county-owned stormwater facilities. This promotion will expand her responsibilities to include oversight of stormwater management, grading, forest conservation, and water resources in the county. 
Ms. O'Meara earned her Bachelor of Science Degree in Marine Science from Coastal Carolina University in 2004.  Prior to working for Carroll, her experience includes working for three years as a Technician for Maryland Department of Agriculture at the Carroll Soil Conservation District Office where she worked with agricultural producers to design and install best management practices on farms.
Ms. O'Meara grew up in Damascus, Maryland and moved to Carroll County in 2006. She lives with her husband and three children on their Westminster farm.  Her family is involved with the county's 4-H programs and showing livestock at the Carroll County 4-H & FFA Fair. Ms. O'Meara also volunteers as an Associate Supervisor on the Carroll Soil Conservation District Board, a member of the Carroll County Farm Bureau Women's Committee, and a member of the Pink Fling Committee at Carroll Hospital Center.
Commissioner Ed Rothstein, President of the Board of Commissioners, said, "The county is fortunate to have an excellent line of succession within Land and Resource Management and is pleased to promote Ms. O'Meara to Bureau Chief. Her years of experience within the county will provide a seamless transition for this bureau and I am thrilled that she will bring her leadership, knowledge and skills to this position."