County Government Closed Veterans Day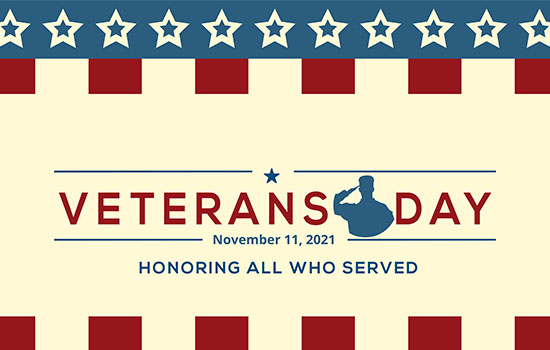 Westminster, MD, Thursday, November 4, 2021 – Carroll County Government offices are closed in observance of Veterans Day on Thursday, November 11, 2021. Normal business hours will resume on Friday, November 12, 2021.
Due to the Thursday closure, the Board of Commissioners' weekly Open Session will be held Tuesday, November 9th at 10:00 am.  
The Resource Recovery Park, Northern Landfill, is open on Veterans Day.