2022 Celebrating America Summer Adventure Winners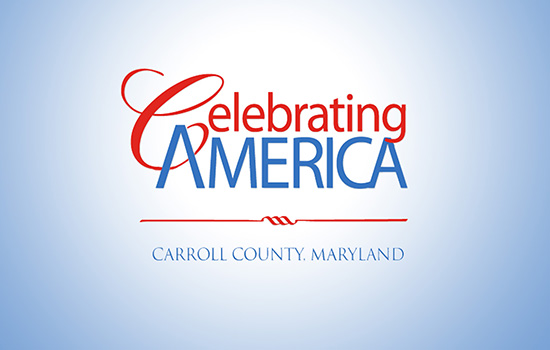 Westminster, MD, Thursday, October 20, 2022 – On Sunday, October 16th, the Celebrating America history initiative held its 8th Annual Ice Cream Social. Sixteen participants of the 2022 Summer Adventure Program and their families gathered to celebrate the history, eat ice cream and win prizes donated by local and county agencies.
Each year from May to September, 1st through 9th-grade students are encouraged to discover Carroll County by participating in the Celebrating America Summer Adventure.  To participate, students must register using Carroll County Public Library's website and earn eight badges by visiting eligible local sites, reading eligible books, viewing eligible videos, and completing specific tasks. Once eight badges are earned, participants are automatically entered into a raffle to win 10 prizes including the GRAND Prize.
The winners of this year's prize drawings are Carlie Coppola; Faith Kim; Ava Champney; Serah Richard; Ethan Moy; James Schroeder; Reid Hildebrandt; Lily Heise; and Catherine Keough. The grand prize laptop, donated by the Carroll Technology & Innovation Council, was won by Caleb Ready. All prize winners received a Celebrating America medallion, county pin, certificate of appreciation, history-related books, goodie bag from the Historical Society of Mt. Airy, and one-year family passes for the Carroll County Farm Museum and Union Mills Homestead.
The Carroll County Commissioners partner with Carroll County Public Library, Union Mills Homestead, Carroll Technology & Innovation Council, 29th Infantry Division, Boys and Girls Club of Westminster, Historical Society of Mt. Airy, Historical Society of Carroll County, Carroll County Recreation & Parks, Carroll County Farm Museum, and Carroll County Tourism for the Celebrating America Summer Adventure.
If you would like to join the mailing list for 2023 Celebrating America Summer Adventure, please contact Vivian Daly at 410-386-2043 or vdaly@carrollcountymd.gov.
Celebrating America is a history initiative offered by the Board of County Commissioners to promote a greater understanding of American history and historically significant people, events, and places, particularly those within Carroll County.