Emergency Preparedness Prepare Me Carroll: App Designed to Assist with Preparedness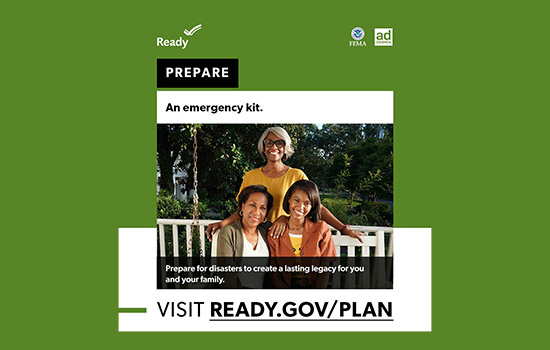 Westminster, MD, Tuesday, September 13, 2022 –September is the Carroll County, Maryland and National Preparedness Month. To stress the importance of the topic, the county is releasing important emergency readiness information each week in September. Today's topic is Prepare Me Carroll, Carroll County's emergency preparedness app. Prepare Me Carroll is a free and helpful iPhone and Android mobile app designed to help keep Carroll County citizens, businesses, and visitors prepared for emergencies. Residents are encouraged to sign up for the Prepare Me Carroll App from the county's webpage or from a mobile device.
Prepare Me Carroll is an interactive app designed to allow Carroll County, Maryland residents to access emergency information, alerts and preparedness guidance on the go. The Emergency Preparedness Resources section includes information on how to prepare for ten different kinds of emergencies. The Emergency Kit Checklist is an interactive feature helpful in creating an emergency supplies kit. Assembling a kit before an emergency can make a big difference in the face of a disaster.
Other features of this app include emergency alerts as well as links to information about  local weather and power outages, storm related closures, social media, and traffic updates. Prepare Me Carroll allows users to sign up for Carroll County emails and emergency alerts and messages (push notifications). Please note that this app is intended to be used as an addition to primary means of emergency notification. Technical and cell phone service issues could prevent residents from receiving alerts and other notifications in a timely manner.
Several online sources providing good emergency preparedness information include:
Maryland Department of Emergency Management (MDEM): http://mdem.maryland.gov
Federal Emergency Management Agency (FEMA): http://www.ready.gov
Additional information can also be found in the Are You Ready? Citizen's Guide to Emergency Preparedness, and on the Carroll County Emergency Management website.