Veteran's Pickleball Classic Tournament Announced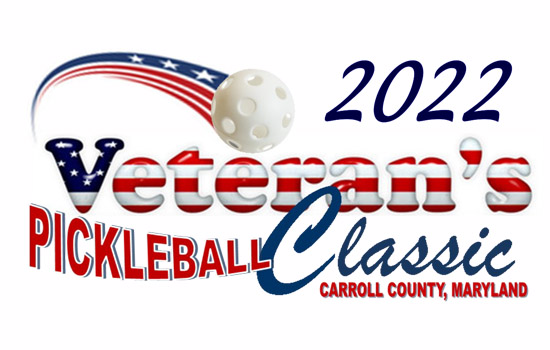 Westminster, MD, Thursday, September 1, 2022 – The Department of Recreation & Parks is pleased to announce the Veteran's Pickleball Classic 2022 tournament to be held on November 12th and 13th at PantherPlex, 1400 Panther Drive, Hampstead, Maryland. Proceeds will benefit supporting Carroll County Veterans.
Team categories include Women's Doubles, Men's Doubles and Mixed Doubles, ages 18 and older.
Registration closes October 15, 2022 (includes t-shirt): $20 per person and $10 for adding on an additional category.
Late Registration is October 16-26, 2022 (no t-shirt provided): $30 per person and $15 each additional category.
To register, go to ccrec.recdesk.com or call 410-386-2103.
Sponsorships for the tournament are available, please contact ccrec@carrollcountymd.gov for more information.
For more information about programs and parks, including a calendar of local activities, please visit ccrecpark.org.