Permits & Inspections Automate Operations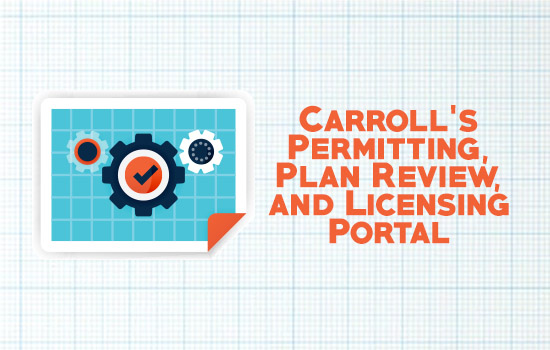 Westminster, MD, Monday, June 13, 2022 - To serve Carroll County customers more efficiently, the Carroll County Bureau of Permits and Inspections announces adjusted services that promote an online, automated portal. Increased summer construction activity combined with reduced staffing requires modified operations which will begin Thursday, June 16, 2022.
Inspectors will now perform essential tasks and depart early in the day to keep inspection schedules operating in an efficient and timely manner.  Inspections may begin as early as 7:30 am. Inspectors will no longer provide estimated inspection times in the morning and customers should instead use the Carroll's Permitting, Plan Review, and Licensing (CPPL) Portal. This online alternative, accessible by smartphone, computer or tablet, offers a comprehensive tool with a helpful search function to access and manage information by permit number or address.
Customers should use this portal for the following:
Check estimated inspection arrival times (posted by 7:30 am)
Schedule inspections
Cancel inspections
Review inspection results
Review other aspects of the permit
Step-by-step instructions are available on the Permits & Inspections guide: https://ccg.carrollcountymd.gov/ccg/CPPLportal/CPPL%20Portal%20Functionality%20Guide.pdf.
Staff will regularly refresh the website with up-to-date information and new features, making this tool the fastest and most efficient way to access information about a permit. Customers should refrain from calling office staff except for information not available on the site, but if calling is necessary, messages will be returned as quickly as possible.
The county thanks all customers for their cooperation and patience as the bureau strives to provide the best service to the citizens of Carroll County. The county will continue to evaluate the process and adjust as needed to balance meeting consumer demand and providing timely service.