Westminster Veterans Memorial Park Ribbon Cutting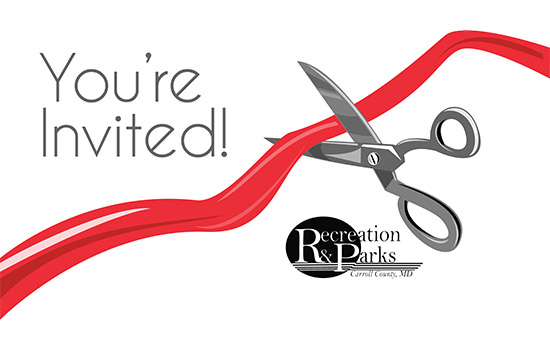 Westminster, MD, Thursday, July 7, 2022 – The Board of County Commissioners and the Department of Recreation & Parks will hold a ribbon-cutting for the Westminster Veterans Memorial Park on Tuesday, July 12 at 9 a.m., located on Crest Lane in Westminster, MD.  This event is open to the public and a great opportunity to learn about this new park.
The new 33-acre park includes a walking trail, playground, picnic pavilion and free play area and will also feature a memorial garden honoring local veterans.  "We are very excited to celebrate this new park and to do it during the month of July, which is proclaimed as Park & Recreation Month by the Carroll County Commissioners as well as Maryland Governor Larry Hogan," said Recreation & Parks Director Jeff Degitz.
 "Carroll County is fortunate to have an excellent Department of Recreation and Parks and July as Park and Recreation Month is a great time to celebrate a new park in Carroll County," said District 3 Commissioner Dennis Frazier. "Parks and recreation are essential to the quality of life for our communities, from protecting open space and natural resources to providing active living experiences to help improve physical and mental health and increased physical activity."
For more information about programs and parks, including a calendar of local activities for Park and Recreation Month, please visit ccrecpark.org.