Carroll Hospital and Health Department Update Commissioners - Commissioners Decide No County-Wide Mask Mandate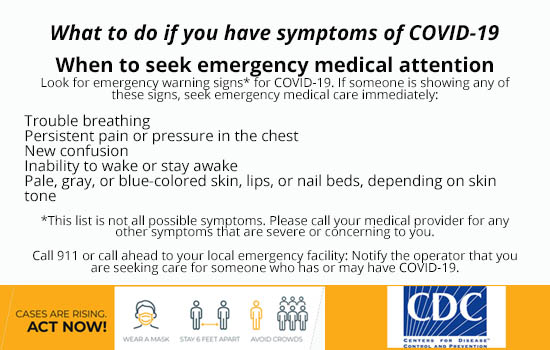 Westminster, MD, Thursday, December 30, 2021 – Today, during a special Open Session, the Carroll County Board of Commissioners held a special COVID-19 briefing with staff from Carroll Hospital, the Carroll County Health Department, Carroll County Sheriff's Office and county staff to thoroughly discuss the local situation.
At the end of the meeting, the commissioners voted to institute a modified mask policy for Carroll County Government facilities only. Employees:  Unvaccinated Carroll County Government employees will be required to wear an appropriate mask (preferably N95 or KN95) in government facilities. Visitors:  All visitors to county facilities, regardless of vaccination status,  must mask while inside. This policy goes into effect on January 1, 2022.
"We are not in favor of mandated masks for the entire county; however, we want to lead by example and are instituting a modified county facility policy to protect county resources and maintain county services," said Commissioner Ed Rothstein. "As we begin 2022 during these challenging times, we will work to prioritize services that secure your safety, security, and quality of life.
Commissioner Rothstein added, "We also continue to encourage the community to get vaccinated against COVID-19."
Residents are encouraged to view the open session on the county's meeting portal or YouTube Channel. In addition, all meetings are replayed on Comcast Channel 24.