County Announces Bokey as New Director of Public Works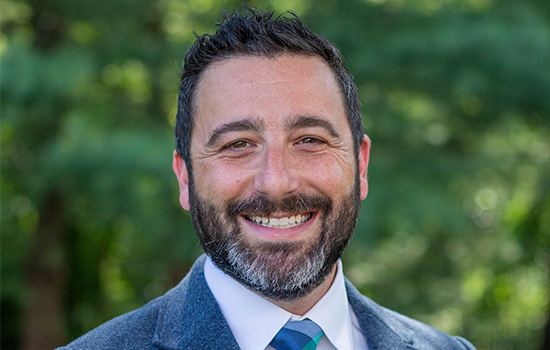 Westminster, MD, Monday, July 25, 2022 –The Carroll County Board of County Commissioners is pleased to introduce Bryan Bokey as the new county Director of the Department of Public Works. Mr. Bokey will join the county in his new role on August 18, 2022.
Mr. Bokey is a Certified Professional Engineer who brings a strong educational background, public works leadership and more than 15 years of engineering expertise from both the public and private sectors to this position. Director Bokey will be charged with direction of the overall coordination, evaluation, and operation of the Department of Public Works, ensuring compliance with appropriate governmental and other regulatory and reporting requirements.  As Director of Public Works, he is responsible for oversite of nine divisions consisting of Building Construction, Engineering, Facilities, Fleet Management, Permits & Inspections, Roads Operations, Solid Waste, Utilities, and Airport Operations, in addition to transit services and building security.
"Growing up, my parents were public servants, and I knew I would follow in their footsteps one day. When offered an opportunity to serve the people of Carroll County, I was truly humbled and honored to be selected for this position," said Mr. Bokey. "I look forward to a long, fulfilling career with Carroll County Government and tackling the challenges ahead for the Department of Public Works."
Mr. Bokey's experience includes progressive experience as an engineer and program manager in the public sector in addition to five years at Baltimore County Department of Public Works and Transportation as a project engineer and bureau chief of utilities. These positions included strategic and master planning as well as providing leadership, administration and supervision to over 250 employees.  Previous positions include demonstrated skill in budgeting, quality control, asset management, development management and code enforcement with strong emphasis on data-driven solutions.
Mr. Bokey earned a Master of Science degree in Engineering Management from the University of Maryland, Baltimore County (UMBC) and a Bachelor of Science degree in Civil Engineering from The Pennsylvania State University. His education and training also include professional certifications, licensures and extensive coursework in water and wastewater condition assessment programs and hydraulic modeling.  
Mr. Bokey lives in Carroll County where he resides with his wife, two children, and two dogs.  He is an avid woodworker, an amateur photographer, and enjoys hiking, running, travel, and spending time with his family.
"Bryan's education, experience and leadership skills are going to be tremendous assets to Carroll County and the Department of Public Works, and we are thrilled to have him join our management team," said Board of Commissioner President Ed Rothstein. "I am excited for Bryan's direction to continue the operational excellence in the county's largest department, which is responsible for providing, managing and sustaining many of the structures and services essential to the welfare and quality of life for our residents."