Commissioner Richard Weaver Holds Town Hall with New NCHS Owners February 21, 2022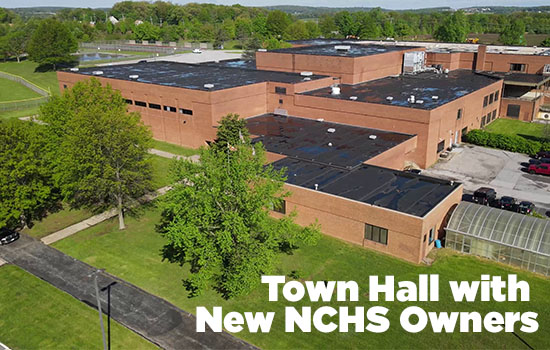 Westminster, MD, Wednesday, February 2, 2022 – Carroll County Commissioner Richard Weaver, District 2, will hold a Town Hall meeting at 6:30 p.m., on Monday, February 21, 2022, at the former North Carroll High School, 1400 Panther Drive, Hampstead, MD.
The primary focus of the meeting will be to introduce the community to the new owners of the former North Carroll High School and participate in a question-and-answer session regarding the facility.  All interested residents are encouraged to attend.
"I'm excited to welcome the new owners of this facility to Hampstead and to introduce the owners to our residents," said Commissioner Weaver. "This is a great opportunity for people to learn more about the project plans and ask questions."
Town Halls provide a great opportunity for commissioners to brief citizens and for citizens to ask questions and share concerns, thoughts, and ideas.  Please contact Commissioner Weaver at 443-952-0030 with questions prior to the event.