Beware of Check Scams and Fraud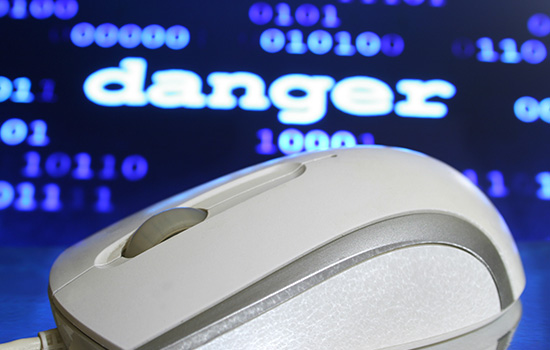 Westminster, MD, Tuesday, August 9, 2022 – Carroll County Government and the Carroll County Sheriff's Office jointly warn all residents of an increase in the incidences and types of check scams and other fraud.  Please be cautious of unusual communication or activity and when in doubt, contact your bank or businesses you work with directly before taking any action. 
Fraud Prevention
Please be careful and share this information with friends and family who may not be on social media.
Scammers operate year-round, and new versions of scams are always a concern. Protecting yourself from scammers, however, remains the same.
Watch out for the red flags that indicate a likely scam, such as:
Threatening you or a family member
Demanding immediate payment or other action
Demanding payment in the form of gift cards, wire transfers, or other unusual currency
Pressuring to provide personal information
Promising an unexpected benefit in exchange for personal information
Never provide any personal information to someone who calls you, even if the caller ID appears reputable. Remember, if something seems off, you can always hang up and call the company/agency back using a phone number verified as the actual company (never the phone number provided by an unexpected caller).
Another important flag to be on the lookout for involves "phishing". This involves a text or email that may appear to be from a legitimate company (often indicating a problem with an order or account) or government agency but is from a scammer and includes a link to a fraudulent website. It is important to never click these links. The destination website may either request personal information or may infect your device with malware sending your personal information to the scammer.
While these are the most common types of fraud, criminals can also steal money directly from your accounts. Thieves locate the outgoing bills that contain checks, which they then alter to list themselves as the payee before attempting to cash the check. A recent scam also involves thieves creating fraudulent checks by duplicating all the information from a live check then printing it onto check stock and presenting it to the bank; this check looks legitimate to the bank.  
The United States Postal Inspectors suggest the following precautions to reduce check fraud:
- Retrieve your mail as soon as possible after it is delivered. Don't leave your mail unattended for extended periods and don't leave it in your mailbox overnight.
- If you cannot regularly retrieve your mail promptly, consider installing a lockable mailbox or obtaining P.O. Box service from your local post office.
- If you will be away from home temporarily, notify your post office to hold your mail with the online hold mail service on the U.S. Postal Service website: https://holdmail.usps.com/holdmail/.
- Always deposit your mail, especially if it contains checks or other personal identifying information, in a mail slot at your local post office, or hand it to your letter carrier.
- Monitor your bank account statements regularly, and report any charges or checks you did not authorize.
- Monitor your credit report and report any accounts you did not authorize.
- Ask your bank for checks with additional security features that make altering more difficult.
Bottom line is to work with your bank and financial institutions and monitor your accounts to make sure this doesn't happen to you.
Remember, these are just a few of the ways scammers attempt to fool potential victims. For more information on scams, including information on prevention and reporting, please visit https://www.consumer.ftc.gov/features/scam-alerts.