County Veterans Claim Clinic Reaches Over 120 Veterans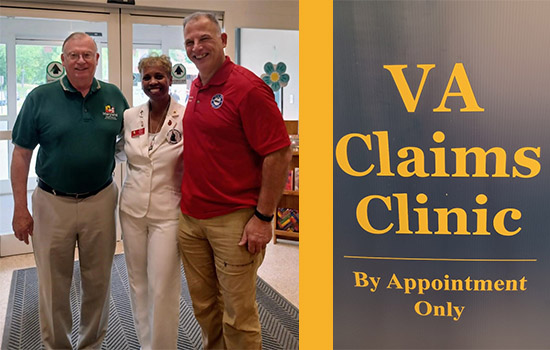 Westminster, MD, Wednesday, June 8, 2022 – Carroll County assisted over 120 Veterans at a Veterans Benefits and Claims Clinic held at the South Carroll Senior and Community Center on June 7, 2022. This event was hosted through a collaborative partnership between the Maryland Department of Veterans Affairs (MDVA), the Chesapeake Veterans Alliance, and the Carroll County Bureau of Aging & Disabilities Veterans Services Program.
The event provided Veterans with on-site access to accredited Veterans Service Officers (VSO's) from the Veteran Services Program of Carroll County, MDVA, the Veterans Administration, and the American Legion. The VSOs were equipped with computers and access to the VA claims system to process applications for Veterans' benefits and claims. Veterans pre-registered for the event to ensure each registrant's appointment could be honored. The on-site resource fair also provided information and agency staff from nineteen Veteran serving organizations to meet with Veterans and connect them to other needed services.
Over 120 Veterans participated in the event, with Carroll County Commissioner Ed Rothstein, Maryland Department of Veterans Affairs Deputy Secretary Robert Finn, and Maryland Chapter of Gold Star Mothers Janice Chance in attendance.
"Carroll County is proud of its award-winning Veterans Services Program and this event is another way to support our Veteran community," said Board of Commissioner President Ed Rothstein. "Our staff has helped to bring millions of dollars of benefits to our local Veterans and this event will likely provide even more significant and deserved funds to our community."