Carroll County Receives Nearly $400,000 in Grant Awards to Expand Rural Broadband Access in Partnership with Comcast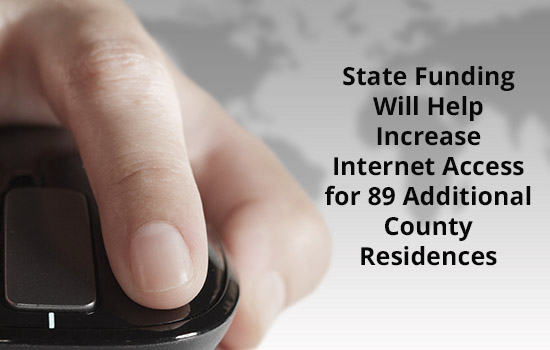 State Funding Will Help Increase Internet Access for 89 Additional County Residences
WESTMINSTER, MD, Wednesday, January 5, 2022 – The Carroll County Board of Commissioners is pleased to announce that Carroll County will receive $393,123 in grant awards from the Maryland Department of Housing and Community Development. The grants will be administered by the Governor's Office of Rural Broadband and used to expand rural broadband access to 89 additional residences in Carroll County on Garret Road and Halter Road.
"Having reliable broadband access and fast internet speeds is critical, especially as the pandemic has highlighted the importance of online activities for work and school," said Commissioner Stephen Wantz, District 1. "We're committed to expanding broadband in our county and look forward to a productive partnership with the Governor's Office, Comcast, Internet Service Providers, and our communities to further expand the county's ability to efficiently increase access."
The new grant funding, which will be matched by funding from Comcast and the county, will expand the scope of the initial pilot to an additional 89 residences. This work, which will include laying over eight miles of fiber, is expected to begin later this year.
"We are proud to continue our investment in Maryland to bring our leading-edge products and services to unserved areas of Carroll County and connect more residents in need of high-speed broadband," said Michael Parker, senior vice president of Comcast's Beltway Region, which includes Maryland, Virginia, Washington, D.C., and parts of Delaware, North Carolina and West Virginia. "We've built an internet experience that combines gigabit speeds with the best WiFi coverage and enough capacity to stay ahead of the next generation of technology and innovation, and we're pleased to bring this service to more of our customers in Carroll County."
The county will continue to explore additional options in the coming years to eliminate gaps in coverage for residents in rural areas without broadband access.